Environmental Commitment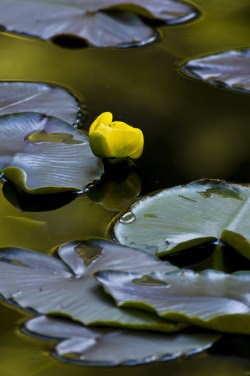 Glacier Bay's Environmental Commitment Statement
As a matter of policy, the managers of Glacier Bay National Park & Preserve are committed to an exemplary level of environmental management, both in the context of the values for which the park and preserve were established and in the broader context of national and international environmental responsibilities.
Park management is committed to ensuring compliance with all applicable federal, state, and local laws, regulations, requirements, policies, and Executive Orders addressing the protection of the environment.
Park managers will incorporate pollution prevention, waste reduction, best environmental management practices and environmentally preferable purchasing in all park management activities and will strive for continual improvement in each of these areas.
Park managers recognize that this mission is a moving target. It is a mission which will never be "done," but will require continual effort and commitment of energy and resources. We pledge ourselves to this challenge.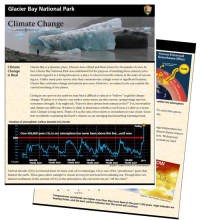 Climate Change in Glacier Bay
Download the entire Brochure
PDF 3 mb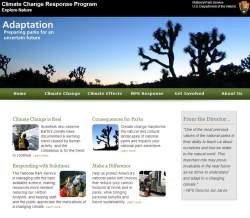 National Park Service
Climate Change Website
Learn about climate change and how it is already affecting national parks. Discover recent climate research and and ways the NPS is making a difference.
Last updated: April 14, 2015