Plants of Glacier Bay National Park
Glacier Bay National Park is home to more than 300 species of plants, from towering conifers to small orchids. Many plants provide shelter and food for many animals, and many animals help plants to reproduce by spreading their pollen and seeds. Therefore, plants and animals depend on each other.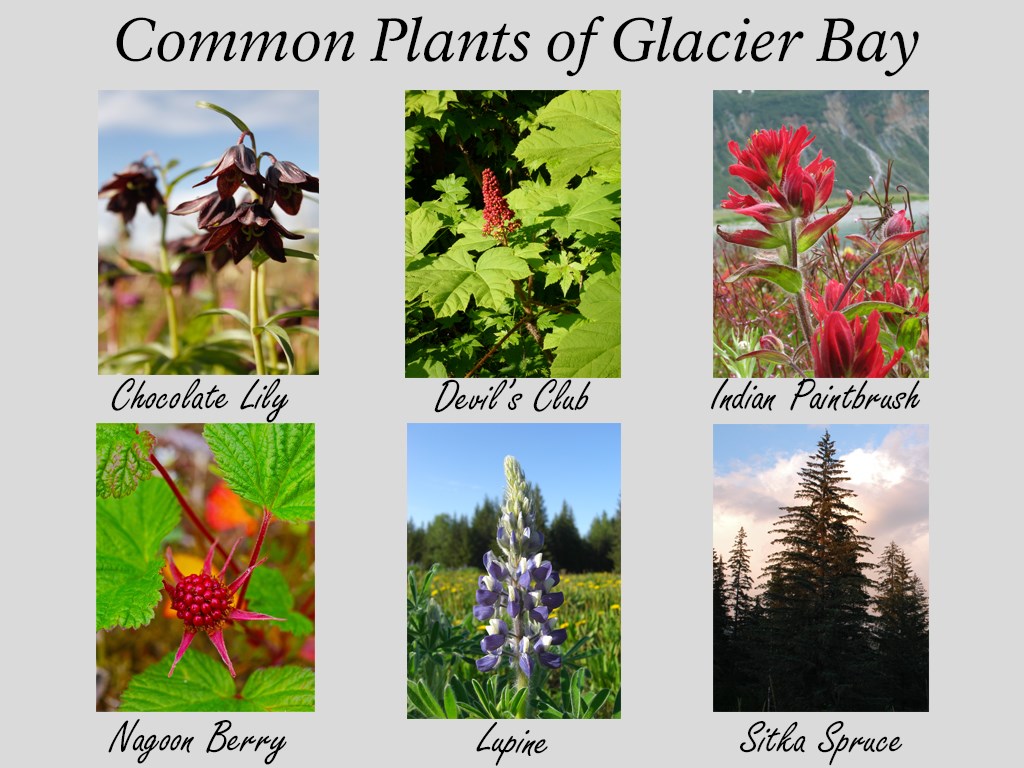 A Park for Plant Science
Did you know that Glacier Bay National Park was established to study a plant science called succession? Plant succession is the process by which plant life returns to land after being wiped out by something like a fire, flood, or glacier. 300 years ago, a glacier covered all of Glacier Bay. As the glacier retreats, scientists study how plant (and animal) life returns to the land.

Last updated: March 12, 2018