Coloring Sheets
Pollinators of Alaska Coloring Book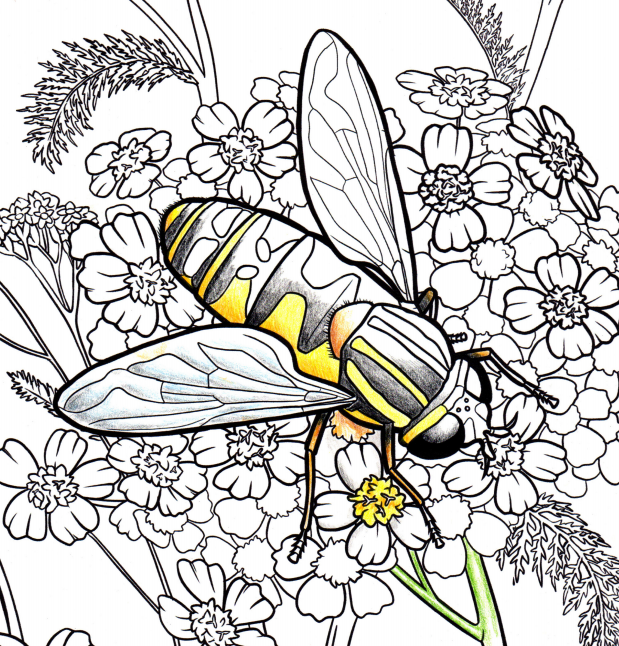 Color a keystone species! Pollinators are often some of the most important animals in our ecosystem. Flowering plants of all kinds rely on pollination to thrive! This coloring book provided by the NPS.

Pollinators of Alaska Coloring Book (3mb PDF download)
"Pollinators of Alaska"
Thanks to Denali National Park & Preserve

















---

Coloring Sheets by Artist Jona Van Zyle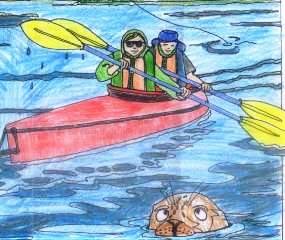 Enjoy a day in Glacier Bay!

Coloring Sheet #1
"Fishing, kayaking, and outdoor fun on the water"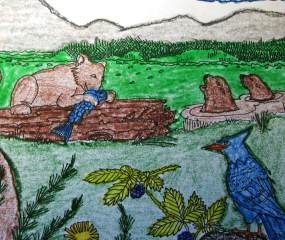 Estuaries form in Glacier Bay where salty ocean water mixes with fresh water flowing from a river. They create special environments teeming with life.

Coloring Sheet #2
"Bears and Sea Lions, Gulls and Jays"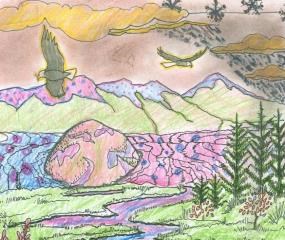 From the tops of the mountains to the depths of the bay, watersheds sustain all life in Glacier Bay.

Coloring Sheet #3
"Mountains and Streams, Eagles and Salmon"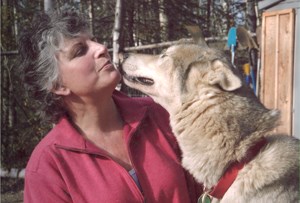 About the Artist
Jona Van Zyle's artwork and intricate beading have been exhibited and published around the world. In 2007, Wrangell-St. Elias National Park chose Jona to create their ornament for the White House Christmas Tree. Jona enjoys using native materials, like moose hide, and salmon skin, to create art that reflects her passion for Alaska's wild places. Jona and her husband, Jon are both working artists living near Eagle River, Alaska, where they also raise and train Siberian Huskies. Combining art and their love for Alaska, they were chosen to be the first husband and wife team to be Artists-In-Residence at Denali National Park (2004), and Wrangell-St. Elias National Park (2006).
Last updated: January 14, 2022