William S. Cooper: A Vision of Preservation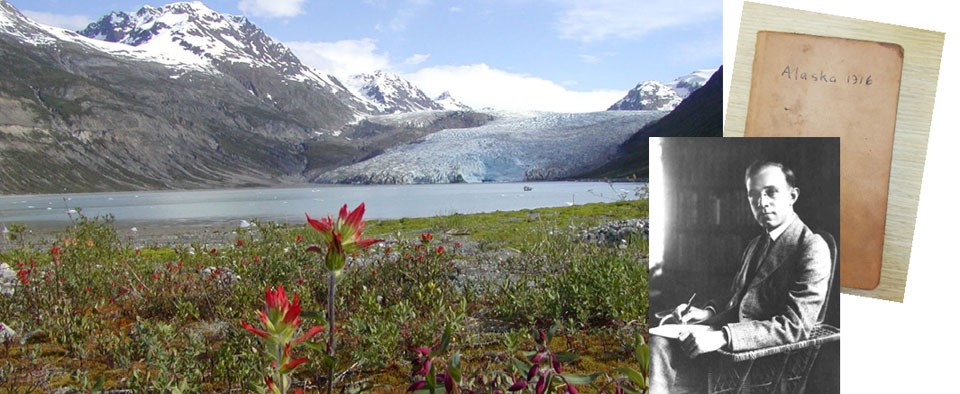 People visit Glacier Bay to see amazing scenery, dramatic glaciers, and spectacular wildlife. Yet a century ago one man saw something else of great value here: incredible opportunities for science.

William Skinner Cooper (1884-1978), a botanist at the University of Minnesota, came to Glacier Bay in 1916 to study how plants colonize newly-exposed ground following glacial retreat. He recognized Glacier Bay as the best place on earth to witness the process of "plant succession," a fascinating interplay of plants, nutrients, soil, and time. In this process, the bare ground emerging from beneath a glacier goes through various stages to become a rich, thick, mossy evergreen forest of towering spruces and hemlocks in just a century.

In Glacier Bay, Cooper saw a natural laboratory where scientific principles could be discovered as well as tested; a place where completely new scientific questions could be asked. One more visit in 1921 convinced Cooper that Glacier Bay should be preserved for its potential to make major contributions to science.

As a prominent member of the Ecological Society of America, Cooper led a committee of colleagues in a vigorous campaign to lobby President Calvin Coolidge for protection of the Glacier Bay area. In 1925 Glacier Bay National Monument was established. One of the monument's fundamental mandates was to preserve the opportunity to conduct scientific studies, making Glacier Bay a true "park for science."

Cooper returned to his beloved Glacier Bay several more times over the course of 50 years to document the successional development in the vegetation plots he established on his first visit. Scientists still study these plots today, making Cooper's plots the oldest
continuously researched post-glacial areas in the world.

Glacier Bay is preserved as public land for many reasons: protection of wildlife habitat, scenery, value to the world, and enjoyment by present and future generations. However, the original vision of Glacier Bay's preservation started from a scientist. Glacier Bay still inspires new discoveries today.


Last updated: June 27, 2017