History of Commercial Fishing in Glacier Bay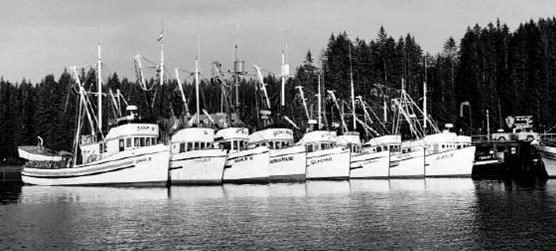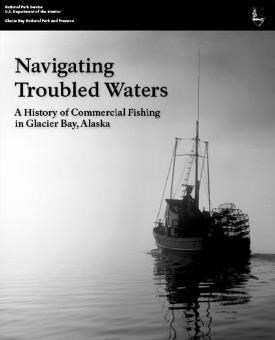 "NAVIGATING TROUBLED WATERS"
Part 1: A History of Commercial Fishing in Glacier Bay, Alaska
by Jim Mackovjak
Title Pages
Cover, Dedication, Table of Contents, Foreword, Author's Note, Stylistic Notes
Chapter 1: Early Fishing and Fish Processing in Glacier Bay
Physical Setting
Native Fishing
Industrial Fishing
Saltery at Bartlett Cove
Bartlett Bay Packing Company
Icy Strait Packing Co. Saltery
Glacier Bay as a Source of Salmon, Fish Traps, and an Effort at Conservation
Chapter 2: Diversifying the Fisheries
King Salmon: The Fish and the Fishery
Halibut: The Fish and the Fishery
Dungeness Crab: The Crab and the Fishery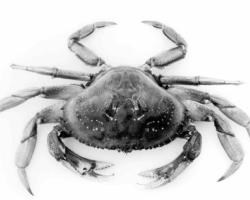 Chapter 3: Jurisdictional Issues: The National Park Service's Role
Glacier Bay Proclaimed a National Monument
1939 Expansion of Glacier Bay National Monument
The NPS and Its Mandate at Glacier Bay
Jurisdiction over Glacier Bay Fisheries
Fishery Policy, More Jurisdiction Issues
Salmon Trap at Point Gustavus
Inquiry by Crab Processing Interests Fosters Serious Discussion
Fish Report #1
Commercial Fishermen, Pelican, King Salmon, Halibut, Crab, Sharks, Gustavus Homesteaders, Harbor Seals, Shrimp
Chapter 4: Custodial Management
NPS Establishes a Presence at Glacier Bay
Statehood For Alaska Complicates the Jurisdiction Issue
The Wilderness Act
The 1960s: Commercial Fishing a "non-issue"
Bob Howe: Superintendent and Part-time commercial fisherman
1971 Glacier Bay Master Plan
1971 Wilderness Study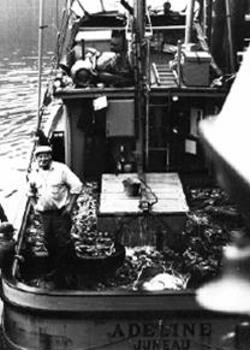 Fish Report #2
Duke Rothwell, King Crab, Thompson Fish Co., Bull Moose
Chapter 5: Early Groundwork Toward a Glacier Bay Fisheries Policy
Tom Ritter Succeeds Bob Howe as Superintendent
Superintendent John Chapman
The NPS's Policy-Official & De Facto-On Commercial Fishing
Alaska National Interest Lands Conservation Act
Fish Report #3
Limited Entry, Magnuson Act Fosters Japanese Market for AK Seafood, Tanner Crab
Fish Report #4
Dan Foley, Tom Traibush, Charlie Clements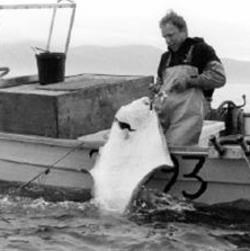 Chapter 6: Post-ANILCA Accommodation of Commercial Fishing at Glacier Bay
The Humpback Whales Must Eat
Sea Lions
Memorandum of Understanding with ADF&G
Documenting Glacier Bay's Fisheries: Taylor Report
Perry Report
Biosphere Reserve and World Heritage Site
NPS Dock at Bartlett Cove
Fish Report #5
King Salmon, Halibut, Crab, Hoonah Cold Storage, Pelican Cold Storage, Point Adolphus Seafoods, Processing in Gustavus, Sea Otters Return, Tenders, Leslie Hillman
Chapter 7: NPS Moves to Curtail Commercial Fishing in Glacier Bay
Superintendent Marvin Jensen's Initiative
AWA v. Jensen
Organized Resistance, More Legislation
The 1991 Proposed Rule
Fish Report #6
King Salmon, Halibut, Crab, Pelican Cold Storage Changes Hands again, Cell Phones, Sinking of Westerly, Sinking of Oaxaca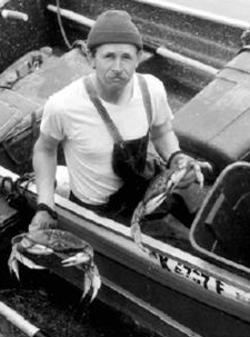 Chapter 8: Steering Toward the "Lesser of Two Evils"
Bill Clinton, Bruce Babbit, and George Frampton
Political Change in Washington
Fisheries Research 1991-2003
Superintendent Jim Brady
"Pay me NOT to fish in Glacier Bay!"
1997 Proposed Rule and Its Backlash
Mission Impossible: Seeking a Broad Concensus
The "Resolution"
The Deal, The Reaction, and Ramifications
Chapter 9: The NPS Implements the Legislation
Implementation
Glacier Bay's "Submerged Lands" Issue Resolved
Commercial Fisheries Compensation Program
Putting a Price on the Losses: An Economic Assessment
Senator Murkowski's Final Effort
The Compensation Process Begins
LAP's and the Future
Conclusion and Final Thoughts
Endnotes
Appendices
A: Commercial Fishing Timeline in Glacier Bay
B: Legislation: Public Law 105-277, and Public Law 106-31
C: Federal Register, Final Rule/Vol. 64, No. 202/10-20-99
D: List of Lifetime Access Permits
E: Breakdown by Community of LAP's
F: Dungeness Crabber Buyouts
G: Commercial Fishing Compensation
H: US Supreme Court Decision
Part 2: Hoonah's "Million Dollar Fleet"
Preface
Stylistic Note
Hoonah's Seine Fleet
Endnotes
Photogallery

Last updated: March 14, 2018