Kelp Unit Outline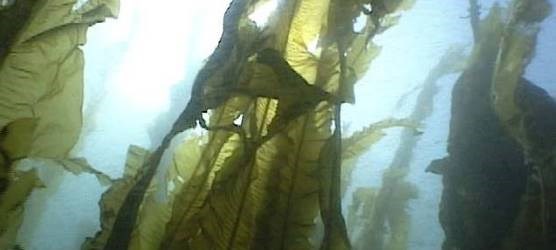 Focus Concept:
The propagation and importance of kelp to the marine community
Sub-concepts:
Anatomy of kelp; Interactions between kelp and marine species; Effect on habitat of otters preying on sea urchins and sea urchins feeding on kelp; Biodiversity of kelp forests; Propagation of kelp forests in Glacier Bay; Botany: plant or protist; The effectiveness of a marine preserve for protecting species, such as giant kelp; Special adaptations to a marine environment
Generalization:
Kelp forests promote marine biodiversity. In the absence of predators such as the sea otter, kelp forests can be decimated by grazers such as sea urchins. With the return of the sea otter to Glacier Bay, the kelp forests have returned. A wide variety of living creatures could not survive in the urchin barrens but thrive in the kelp forests.
Guiding Question:
What is kelp and why is it important to biodiversity in Glacier Bay?
Critical Content
Students will know ...
The anatomy of kelp
The meaning of protist and how a protist compares to a plant
The physiological adaptations that allow kelp to thrive in Glacier Bay's marine environment
The relationship between sea urchins, kelp and sea otters
The ecological importance of kelp to marine communities
Skill Objectives
Students will be able to ...
Compare a protist and a plant using classroom models.
Use Venn Diagrams to determine if a organism is a protist or a plant.
Compare temperate rainforests to kelp forests.
Create a mural to compare the biodiversity of a kelp forest to that of a temperate rainforest.
Use comparisons to prove the importance of kelp forests to the planet.
Determine the impact of protections to Glacier Bay on the development of kelp forest habitat.
Take a stand and debate others on the economic development of kelp forests such as those protected in Glacier Bay.
Write a news article expressing their stand on the economic development of kelp and its possible effect on government protections as exemplified in Glacier Bay National Park and Preserve.
Last updated: April 14, 2015