Approved CUA Services and Stipulations For Glacier Bay
The National Park Service will only issue CUAs for commercial activities and visitor services that:
are determined to be an appropriate use of Glacier Bay;

will have minimal impact on Glacier Bay's resources and values; and
are consistent with Glacier Bay's purpose, management plans, policies, and regulations.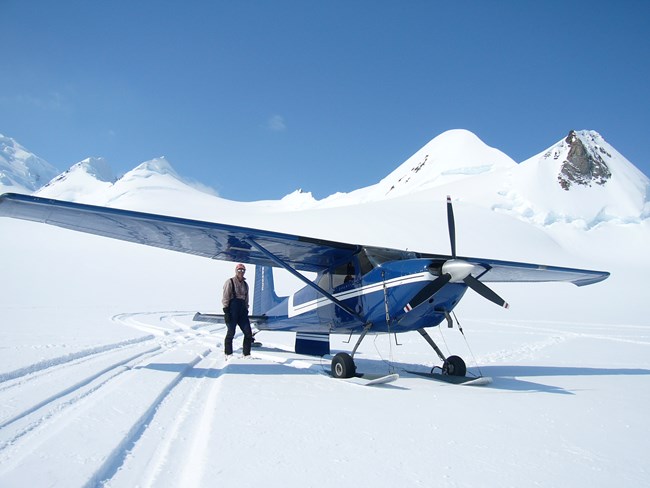 Glacier Bay National Park and Preserve only accepts CUA applications for the following activities and services:
Air Taxi Service
Boating Trips (Glacier Bay National Park Preserve only)
Group Camping (Bartlett Cove Campground Only)
Guided Alsek River Rafting
Guided Backcountry (includes Backpacking/Hiking, Mountaineering, Ski Touring)
Guided Day Hiking (Bartlett Cove Developed Area Only)
Guided Kayaking (Glacier Bay proper-Sept 11th through May 31st, Outer Waters-Year Round)
Guided Photography
Guided Sport fishing (Marine and freshwater authorized only in Glacier Bay National Park Preserve along the outer coast north and west of Lituya Bay)
Guided Winter Activities (includes Skiing, snowshoeing, and hiking on snow)
Passenger Ferry
Vehicle Transportation Services (ATV Ground Transportation Services in Dry Bay related to Alsek River Rafting trips)

Note: Starting in 2019, Charter Vessel Operations will no longer be elegable to apply a CUA permit. NPS has designated Charter Vessel services as "nessessary and appropriate" for Glacier Bay National Park and they will now permitted under the authority of Concession Contracts.

Note: Guided Kayaking CUAs will be issued for one year only.
---
CUA Stipulations for approved Glacier Bay services and activities
Stipulations are special conditions that apply to CUA permits. Every CUA permit issued for Glacier Bay Np & P will include stipulations for approved service. National, Regional, and Glacier Bay General Stipulations apply to all CUA permits.
New Services
Do you have a service that you would like to provide in Glacier Bay but don't see it listed as an approved activity? Glacier Bay Commercial Services can help you determine if your service would be an appropriate for the Park. Please email us or call 907-697-2567 for additional assistance.
Last updated: February 28, 2019