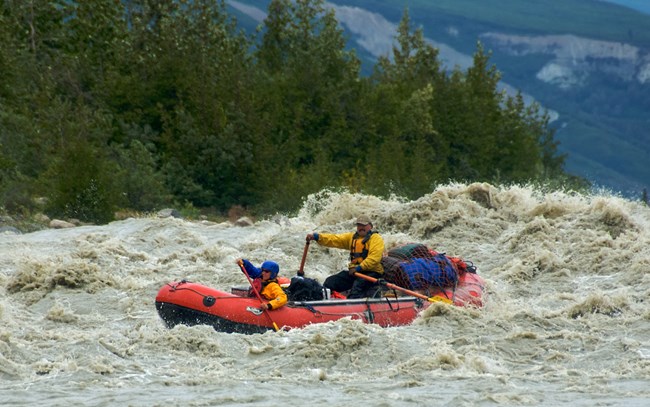 Businesses and individuals may not conduct commercial activities in the park without a valid CUA permit or in a manner inconsistent with the terms of the CUA. A CUA permit is required if you, as an individual, organization, or company, provide any goods, activities, services, agreements, or other function for members, clients, or the public that:
take place at least in part in Glacier Bay,
use park resources,
result in compensation, monetary gain, benefit, or profit.
Applying for a Glacier Bay CUA Permit
Glacier Bay National Park and Preserve has adopted the same application period as the Alaska Regional Office (See NPS Memo for details). The application period for all Glacier Bay CUAs is November 1 to April 30. A fully completed application package including insurance, fee payment, and other required documentation must be received or postmarked by the April 30th deadline. Applications received or postmarked after April 30th will not be accepted. Rare exceptions may be made if there are extenuating circumstances involved or if the application is to provide an approved service not currently offered by other commercial operators. Any request for a waiver based upon extenuating circumstances must be submitted in writing and approved by the park Superintendent.