Harbor seals roar. Humpback whales "whup." Engines drone. For several decades, researchers have been listening to these sounds in the waters of Glacier Bay, but little is known about these sounds. How often and how loudly do humpback whales and harbor seals vocalize? What do these animals do when vessel noise is present? These are some of the questions that researchers are studying in Glacier Bay right now. 
 Answering these questions requires a lot of ingenuity, creativity, patience, stick-to-it-tivness, and fancy equipment. Some of the fancy equipment includes an array of four hydrophones. A research team led by Chris Gabriele (NPS whale biologist), Michelle Fournet (Oregon State Ph.D student), and Leanna Matthews (Syracuse University Ph.D student) developed equipment to land, anchor, and house the hydrophones that can also alert researchers to their exact position when the study period ends. To create that device, these biologists became engineers, developing "hydrophone packages" that land safely on the bottom of the Bay, record sounds and then get picked up at the end of summer before doing the same thing again next summer. Easier said than done! With cement, buckets, welded metal, electrical tape, lots of zip ties, and a few other things (including high tech hydrophone and acoustic releases), Michelle and her crew successfully created devices that could do all that. 
The hydrophone packages have been successfully deployed and are at the bottom of the Bay capturing sound. Check this time lapse video of the final preparations and loading to the arrays onto the M/V Lite Weight before deployment.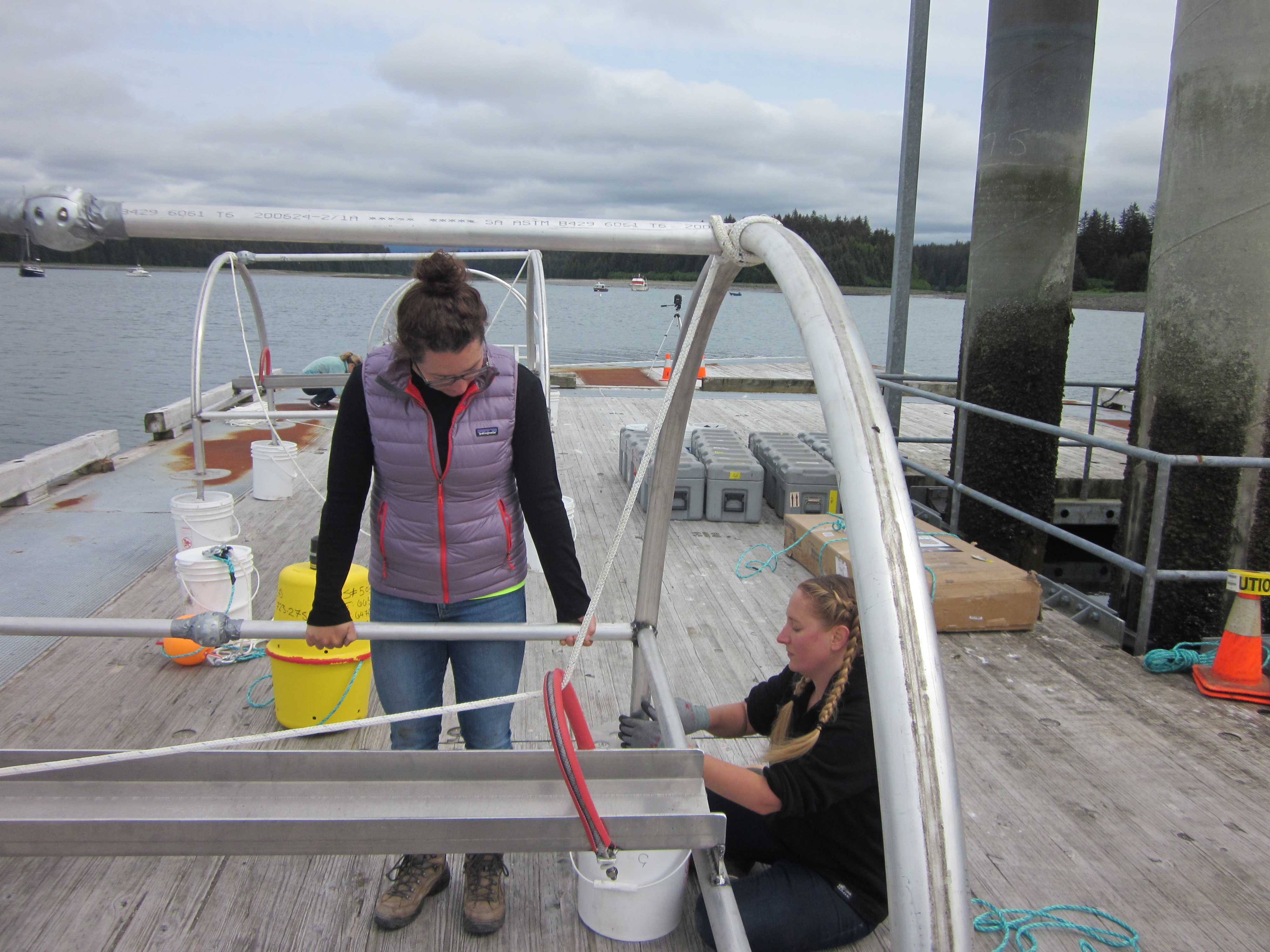 Leanna Matthews (left) and Michelle Fournet (right) prepare hydrophone devices before deployment in Glacier Bay.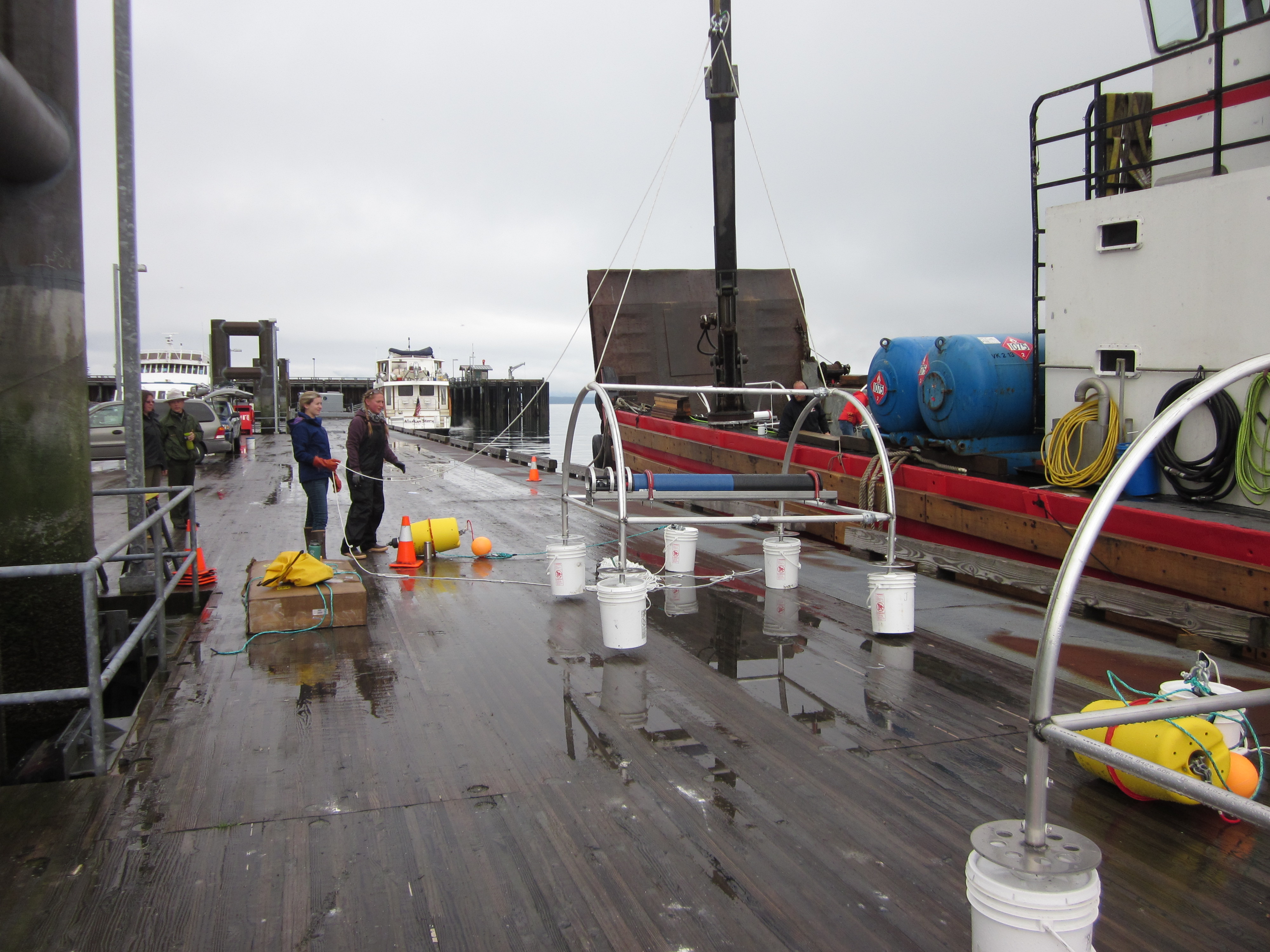 Deployment technician Samara (left) and Michele stand by as a crane begins to lift a hydrophone package onto the M/V Lite Weight. The four buckets are filled with cement to keep the hydrophone anchored in the currents of the Lower Bay. The hydrophone rests on the middle bar and is covered in blue and black tape. The yellow acoustic release (on the dock next to the hydrophone) can be triggered to release and float to the ocean's surface for retrieval of the hydrophone.