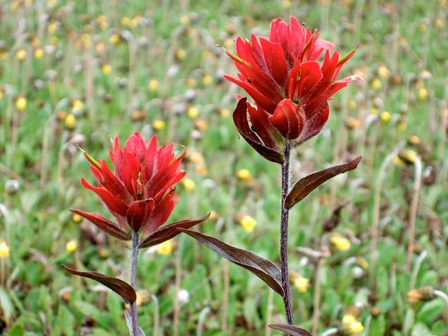 It's nearing mid-season in Bartlett cove and it is prime time for flowers. If you ask me, the best place to look is anywhere where the beach meets the sea: Strawberry, Nagoonberry, Indian Paintbrush, Lupine, and Cow Parsnip are a few of the colorful flowers blooming in the more open areas.
Poke your head in the forest and discover some of the smallest flowers.  Take a peek in the boggy areas and you can see Yellow Pond Lily and Buckbean.  Get on your hands and knees and take a closer look at the Northern Twayblade, Rattlesnake-Plantain Orchid, and (my personal favorite) Single Delight.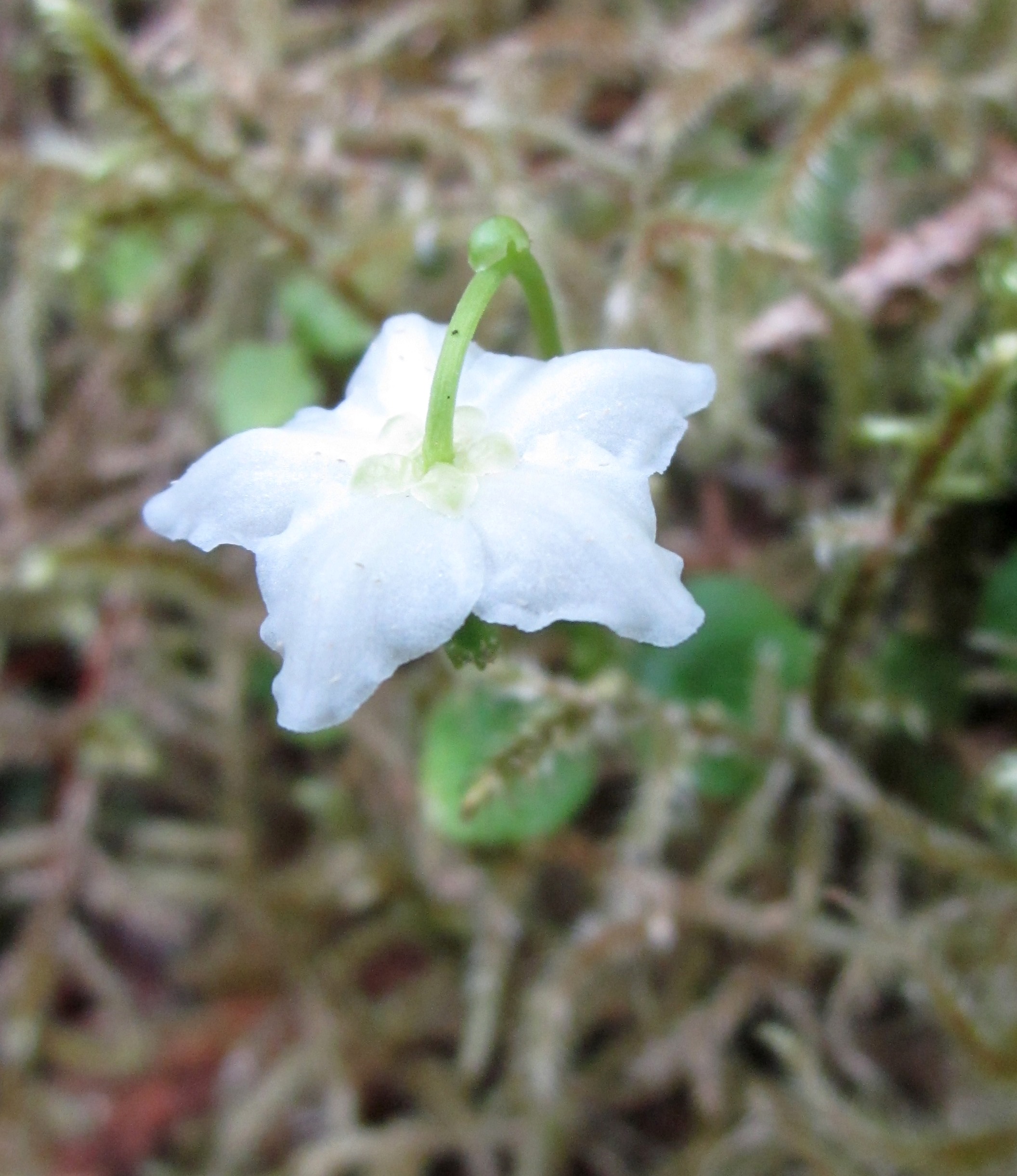 The Single Delight or little Shy Maiden can be found on the mossy forest floor and stumps. It is currently hiding white head (green flowering parts). After pollination, it will stand tall. It sheds it's white pedals and shows off it's head.
To see this bloom in Bartlett Cove, you need to come now. In Bartlett Cove--like most of Alaska--the bloom cycle happens quick. The berries (seeds) are soon to come! Yum.