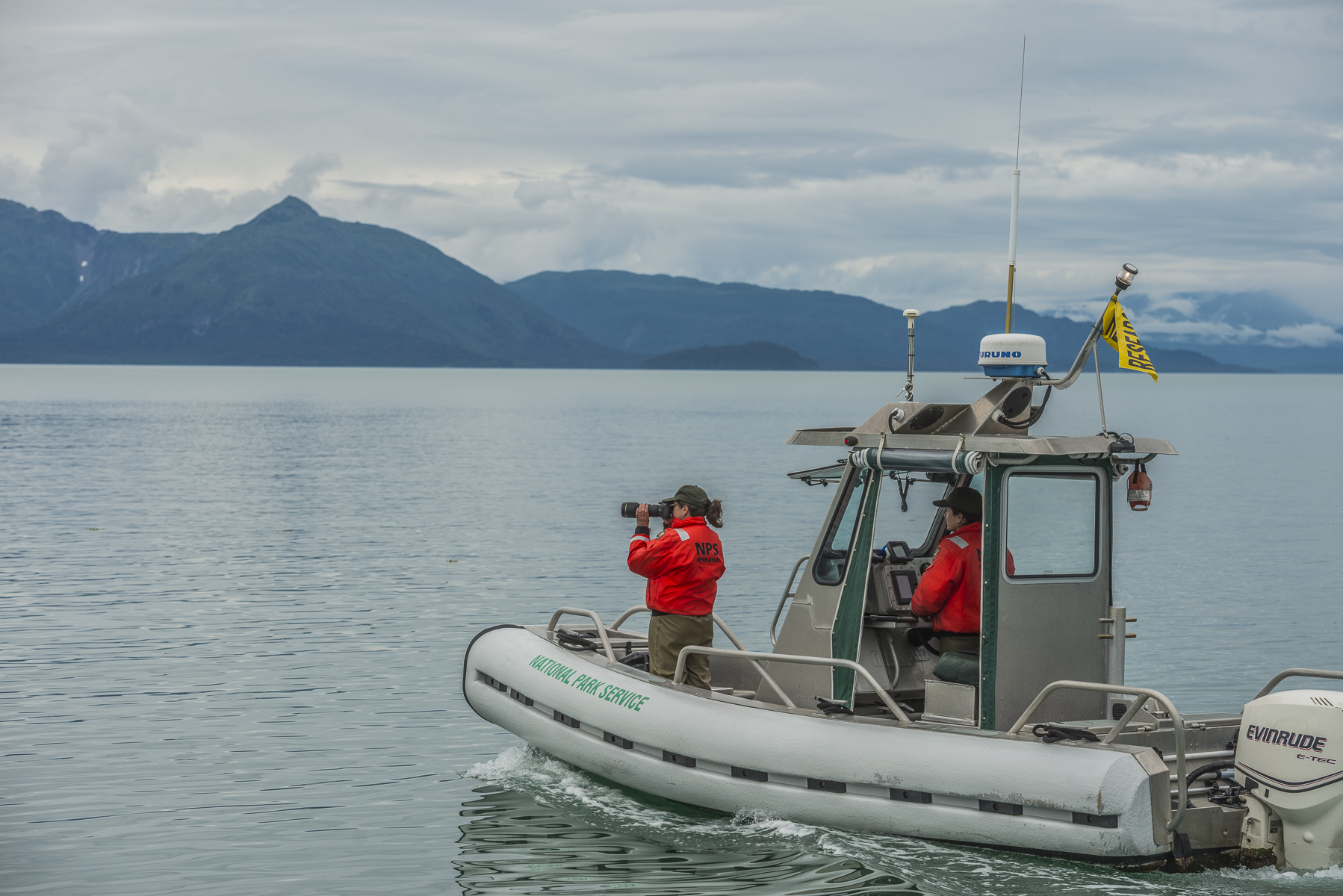 Biologists aboard research vessel Sand Lance carefully approach humpback whales to photograph and observe them for population monitoring purposes. Sighting histories of individual whales reveal their behavioral and life history traits.   Photo by Mark Kelley
The rigorous program of monitoring humpback whales implemented by Glacier Bay National Park and Preserve in 1985, augmented by additional data collected by Charles Jurasz in southeastern Alaska since 1968, constitutes one of the longest studies of living whales in the world. A recent publication in the NPS Centennial special issue of Ecosphere describes the patterns of reproduction and habitat use that underlie the population's growth over time.  
Gabriele, C. M., Neilson, J. L., Straley, J. M., Baker, C. S., Cedarleaf, J. A., & Saracco, J. F. (2017). Natural history, population dynamics, and habitat use of humpback whales over 30 years on an Alaska feeding ground. Ecosphere, 8(1).  
Click on the link to read the open access article.
http://onlinelibrary.wiley.com/doi/10.1002/ecs2.1641/full