Today, we pulled the research vessel
Sand Lance
out of the water, marking the end of our 36th consecutive season of humpback whale population monitoring, one of the longest-running studies of its kind in the world.  It felt like a major accomplishment to complete the field season while the COVID-19 pandemic turned the world upside down.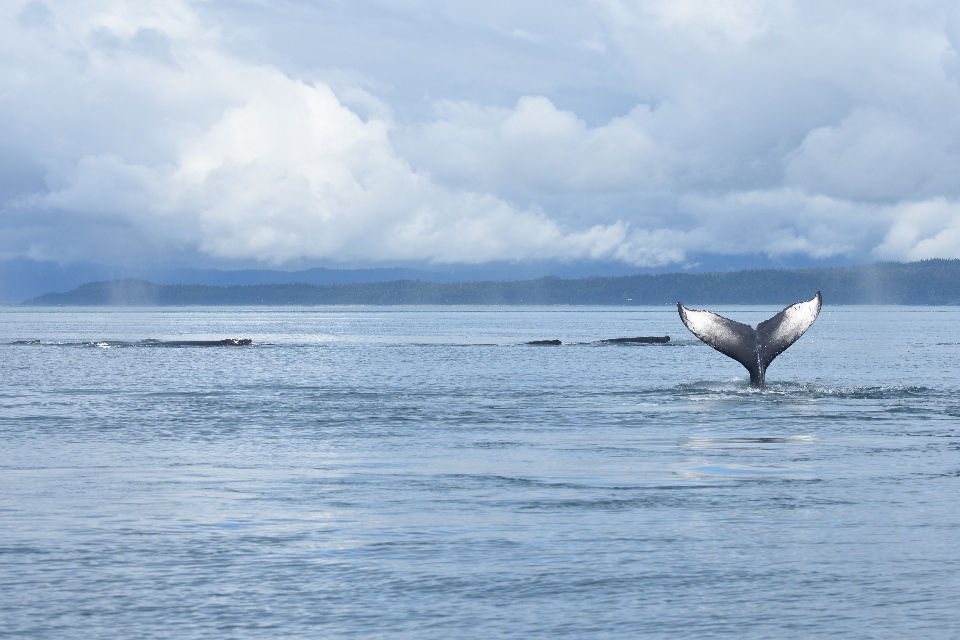 Humpback whale calf of mom #1703 in Icy Strait on July 23, 2020. Fluke photos like this one will allow researchers to identify this whale year after year in Alaska and beyond. Calf photos are particularly valuable because researchers will always know how old this whale is and who its relatives are. NPS photo taken under NMFS ESA/MMPA Permit No. 21059
We also felt very lucky to be there to witness a long-awaited baby boom. We documented 17 calves (12 in the main June-August season and 5 others), signaling the start of a long-awaited turnaround after several consecutive years of poor feeding, attributed to the 2014-2016 Northeast Pacific marine heatwave. This year in Glacier Bay, the whales seemed more spread out and were found in larger groups compared to recent years, but we may never know whether prey conditions or the low vessel traffic level were at the root of the differences. Either way, this year's calves are off to a great start in life.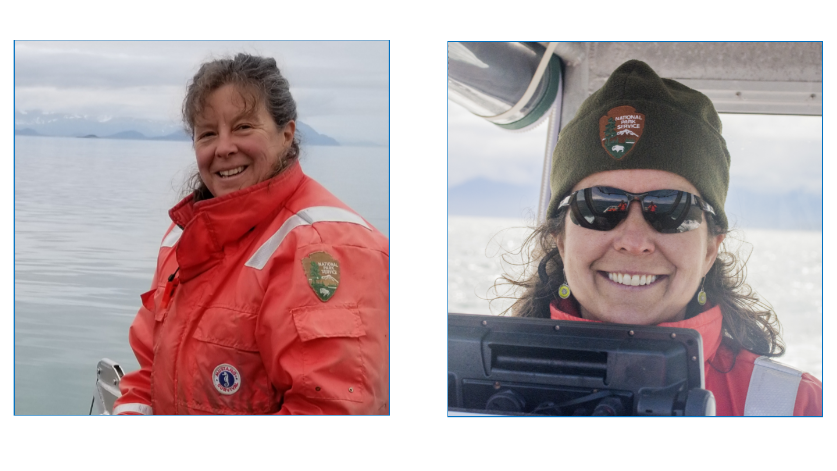 Glacier Bay National Park Whale Biologists Chris Gabriele (left) and Janet Neilson (right).
This is Chris's 30th year of studying Glacier Bay's humpback whales, while Janet is the 'newcomer', having only worked on this study for 23 seasons.  Sincere thanks to Amy Fowler who was our biotech this summer, and all the staff and volunteers who have contributed over the years to this study.⠀