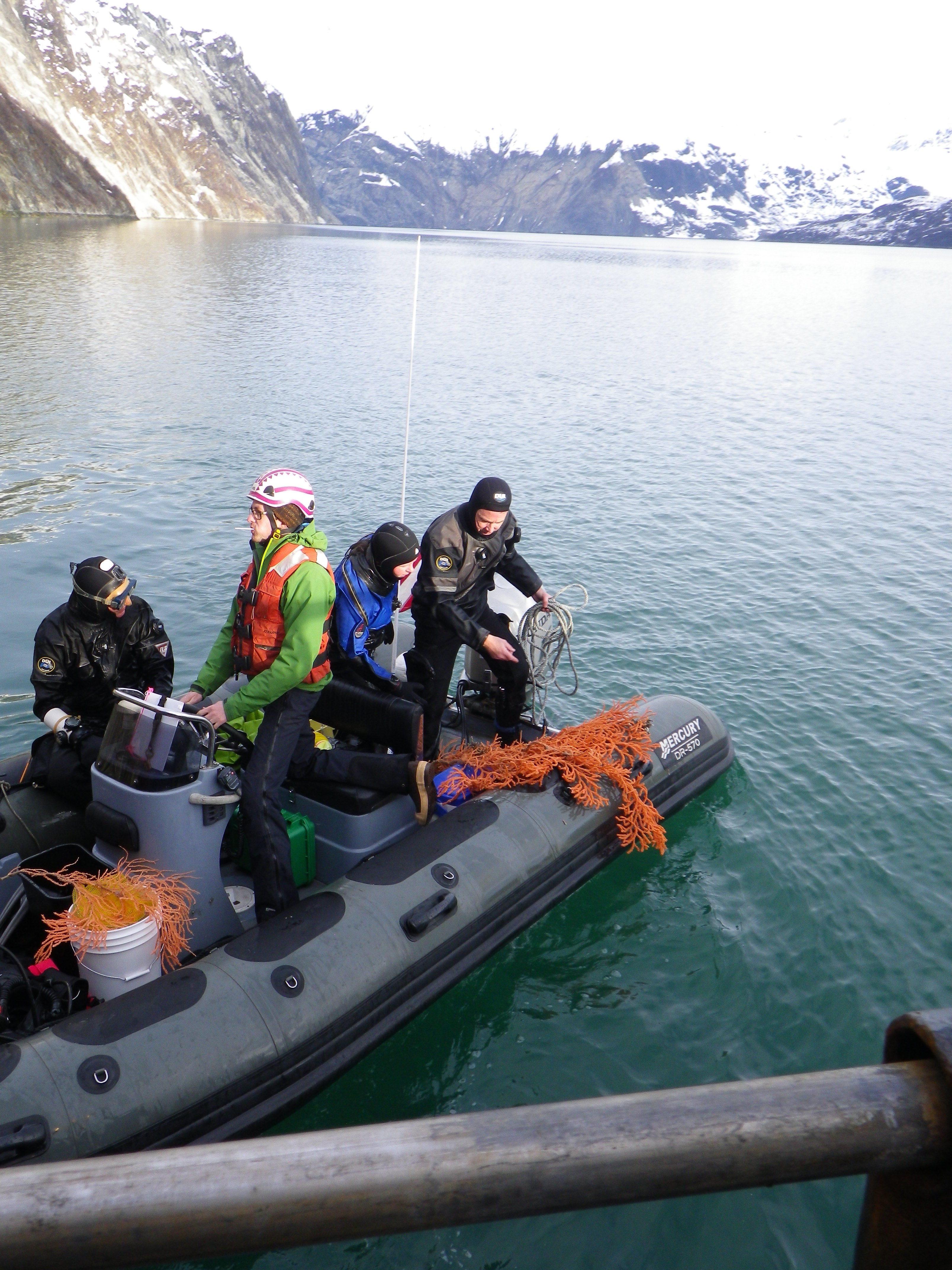 Ocean science monitoring occurs year-round in Glacier Bay, but a group of NOAA scientists are getting a head start on the summer science season. 
As I type, a team of marine scientists are exploring places never before seen in Glacier Bay. What they are discovering enormously expands our knowledge and understanding of the underwater habitat of Glacier Bay. 
The focus of study is deep water corals, especially
Primnoa pacifica
, commonly called Red Tree Coral. Elsewhere this coral is found at deep depths in cold waters, but in the silty, cold waters of Glacier Bay it can be found much higher in the water column. Red Tree Coral is also considered a pioneer species of coral, one of t
he 
first to establish itse
lf in new habitats. 
The scientists are seeking out these corals in two different ways. During the day, some scientists don SCUBA gear and dive to study the conditions near the top of the water column. At night, another team of scientists sends a Remotely Operated Vehicle (ROV) into the deeper waters of Glacier Bay. All have made some pretty incredible discoveries.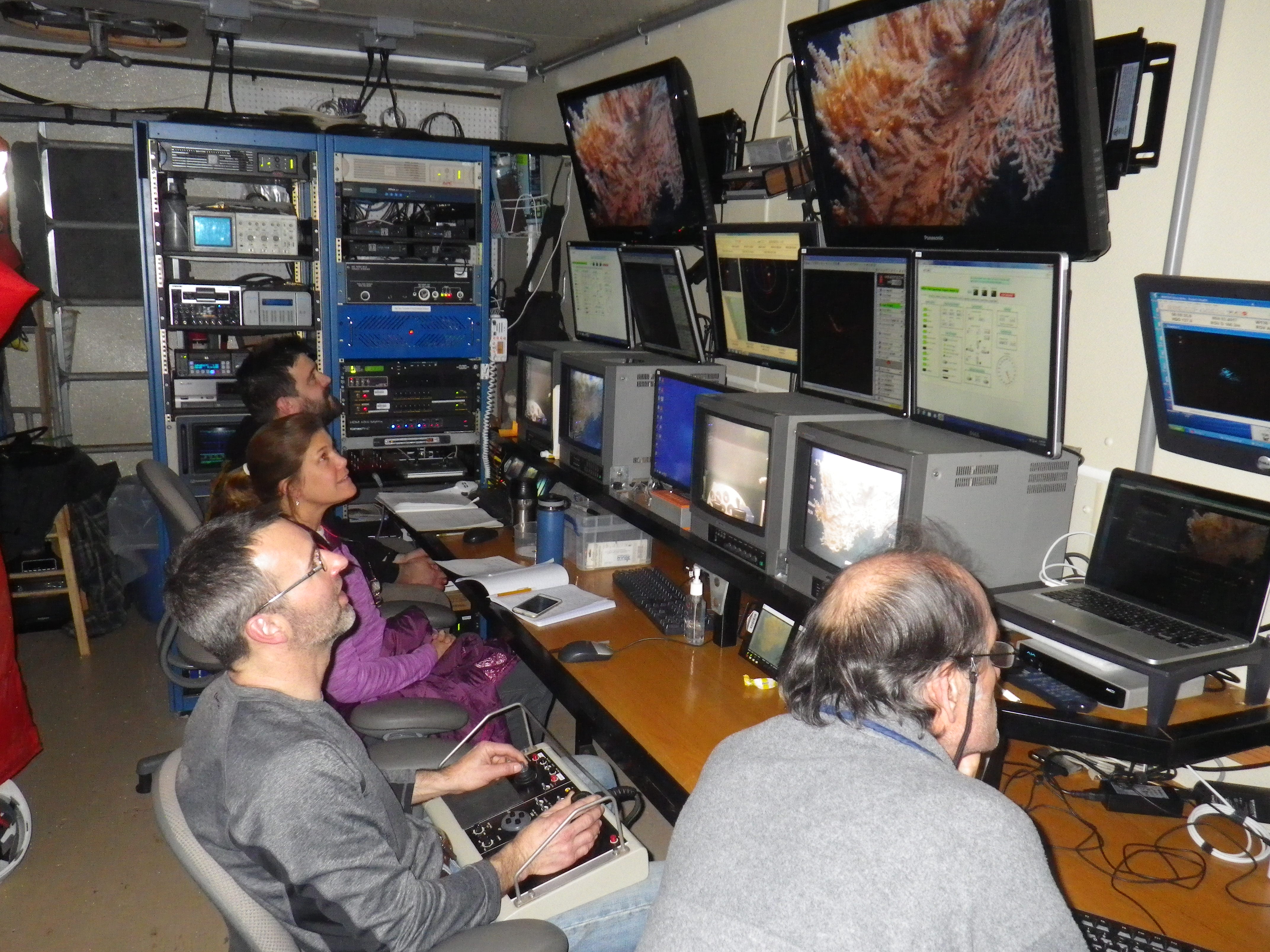 Red tree coral flourishes in many parts of Glacier Bay. It especially likes overhangs of hard rock into the currents. The scientists have discovered "groves" of coral with some corals reaching more than six feet in length. Within these coral groves are sponges, nudibranchs, fish, and other creatures. 
Check out the
NOAA Deepwater Explorations webpage
 to learn more about this scientific expedition. As the results of the studies come in, we'll continue to share those results here.