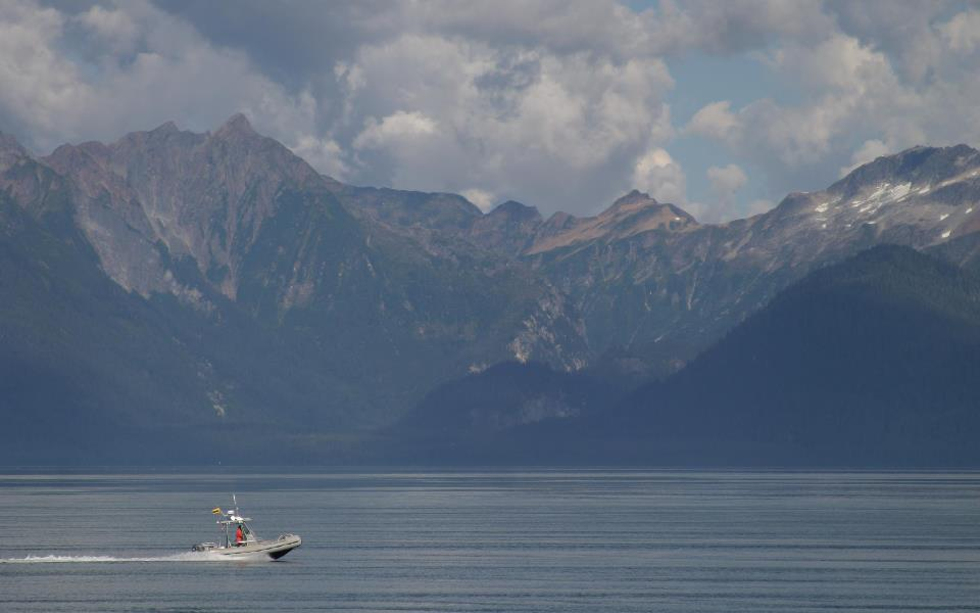 Whale monitoring vessel Sand Lance in Glacier Bay. Photo courtesy of Sean Neilson
.
As we begin our regular June - August humpback whale population monitoring surveys, we are pleased to announce that our report summarizing last year's results  is available
online
. 
Unfortunately, the report reveals overall negative trends in the humpback whale population in recent years, including a 40% decline in humpback whale numbers in Glacier Bay and Icy Strait since numbers peaked in 2013. In addition, we found low calving, decreases in the return rates of individual whales, and documented many abnormally thin whales. 
We suspect that these changes reflect regional declines in prey availability and/or quality in the greater Gulf of Alaska ecosystem. Anomalously warm water temperatures persisted in the northeastern Pacific Ocean from fall 2013 through fall 2016 may be driving these declines. Although the long-term, consistent monitoring of humpback whales in Glacier Bay and Icy Strait is unique within Alaska, there is evidence that decreased abundance and/or shifts in humpback whale distribution are occurring throughout Southeast Alaska and the central North Pacific. 
So far, the 2018 field season has started out slowly with relatively few humpback whales in Glacier Bay. Most sightings have been in the upper arms of the bay with very few whales in lower- to mid-Glacier Bay. Humpback whales in Icy Strait have been more numerous than in Glacier Bay, but abundance is still relatively low compared to past years.
The good news is that this year we have documented a few whales we had not seen in recent years, offering hope that some of the whales we have missed seeing in recent years were simply off feeding elsewhere.   
We were also excited to document a mother-calf pair on June 6th near Tlingit Point, in Glacier Bay!  The mother, 20-year-old #1470, has been known to us since she was a calf in Glacier Bay in 1998. This is her second known calf. A few days earlier, we had seen #1470's first calf, #2602 (now six years old), feeding in Glacier Bay. Most Southeast Alaska calves grow up to return to the same feeding areas that their mother showed them as a calf. This long-term "maternally-directed" site fidelity is how the population grows over time.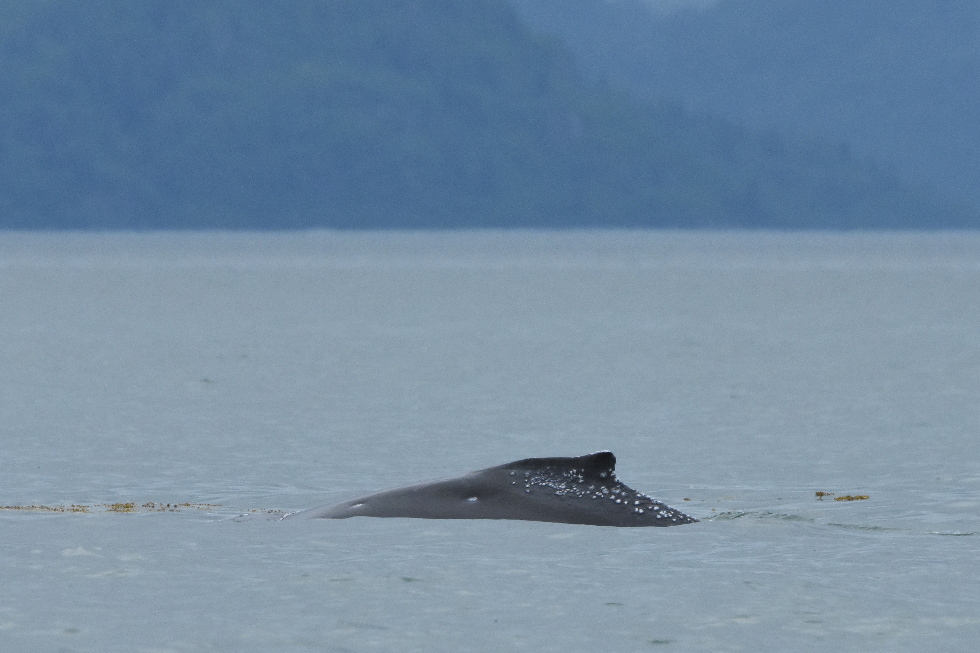 Whale #1470's new calf, observed June 6, 2018 near Tlingit Point. 
This photo was collected under authority of NMFS ESA/MMPA Permit No. 21059.