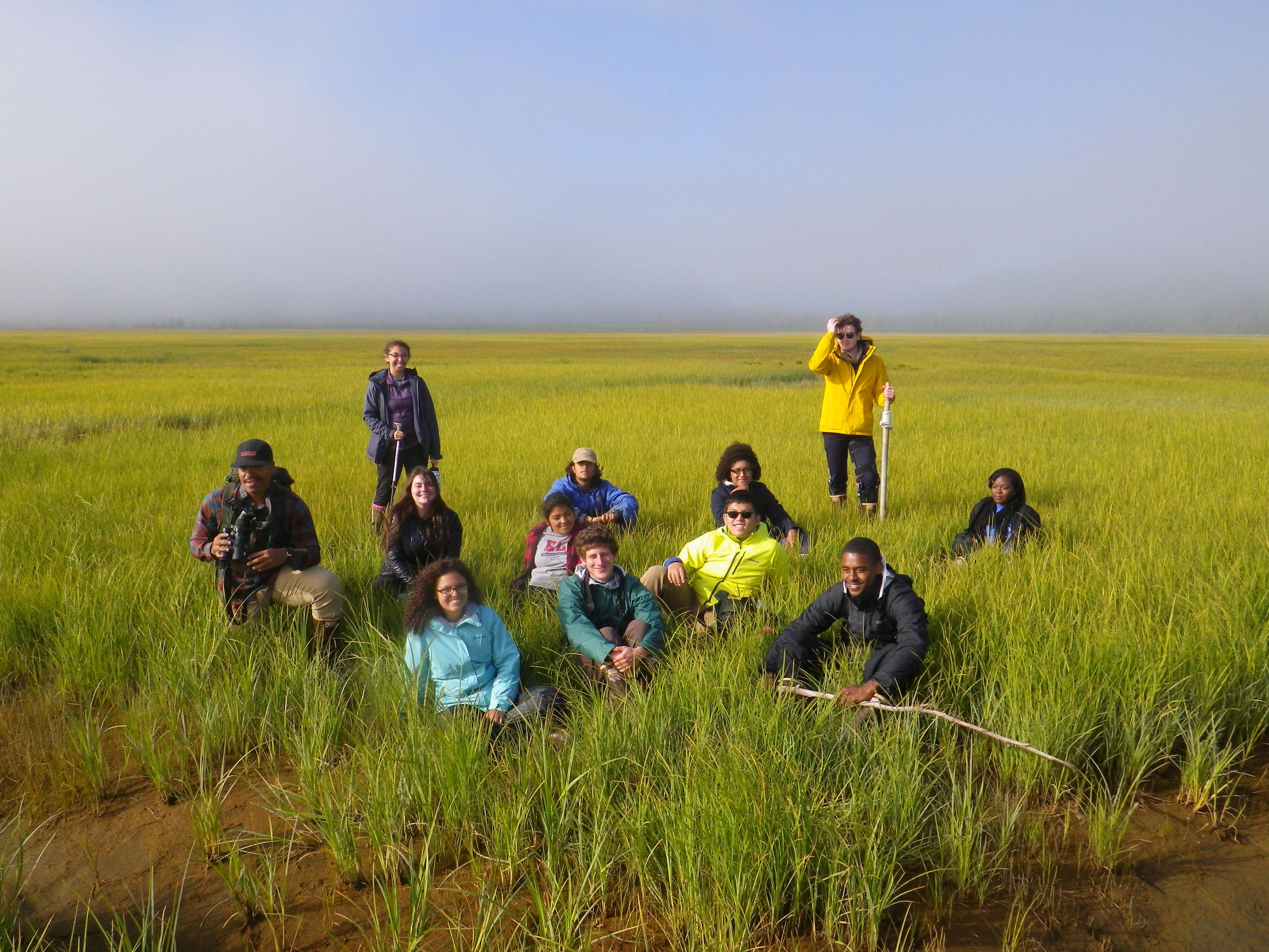 Twelve Arete Project university students from around the country gathered a research field camp in Taylor Bay, Glacier Bay National Park (T. Lewis/NPS Photo).
In July 2018, Glacier Bay National Park, the Arete Project and Inian Islands Institute educators and scientists brought twelve college students from diverse backgrounds to Taylor Bay, a remote region of the Park, for five days of field study. Immersed in national park wilderness, students conducted biological field research including plant identification and inventory, animal sign surveys, bird identification, and small mammal trapping. Through group discussions, one-on-one conversations, and conducting hands-on research, students learned how the results of scientific studies are instrumental for resource management decisions and for connecting countless visitors to the park and the natural world.

As apprentice field biologists learning about Glacier Bay's rich scientific research legacy and the NPS mission, students forged their own connections with the natural world, the park, wilderness, and each other.  This project was made possible by funding through a
Science Education Grant
from the Murie Science and Learning Center and Alaska Geographic (https://www.nps.gov/articles/2018-ed-grant-recipient.htm).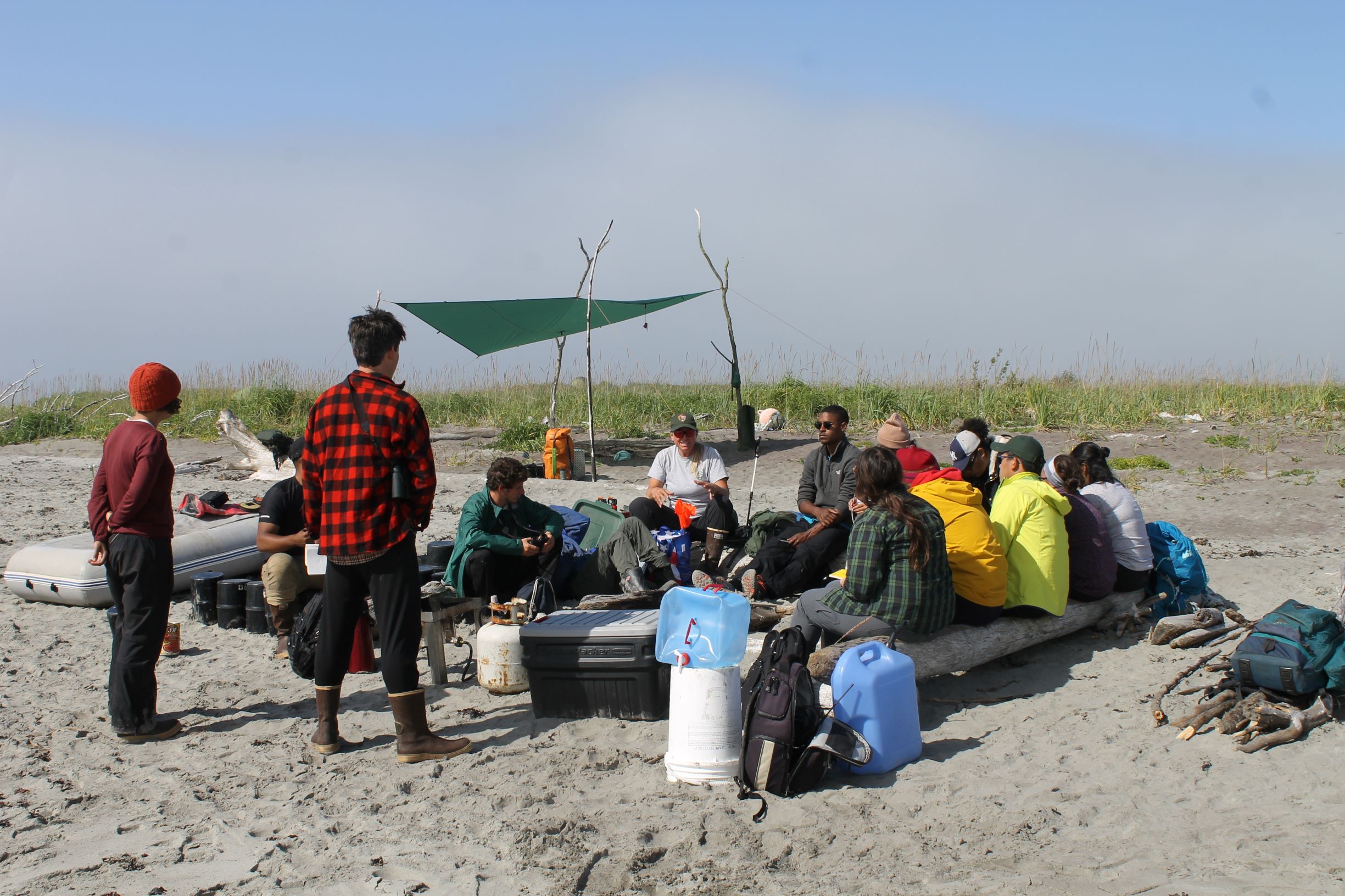 Instructors Laura Marcus (The Arete Project), Zach Brown (Inian Islands Institute) and Tania Lewis (Wildlife Biologist, Glacier Bay National Park) lead group discussions at an outdoor classroom at a field research camp in Taylor Bay (S. Schaller/NPS Photo).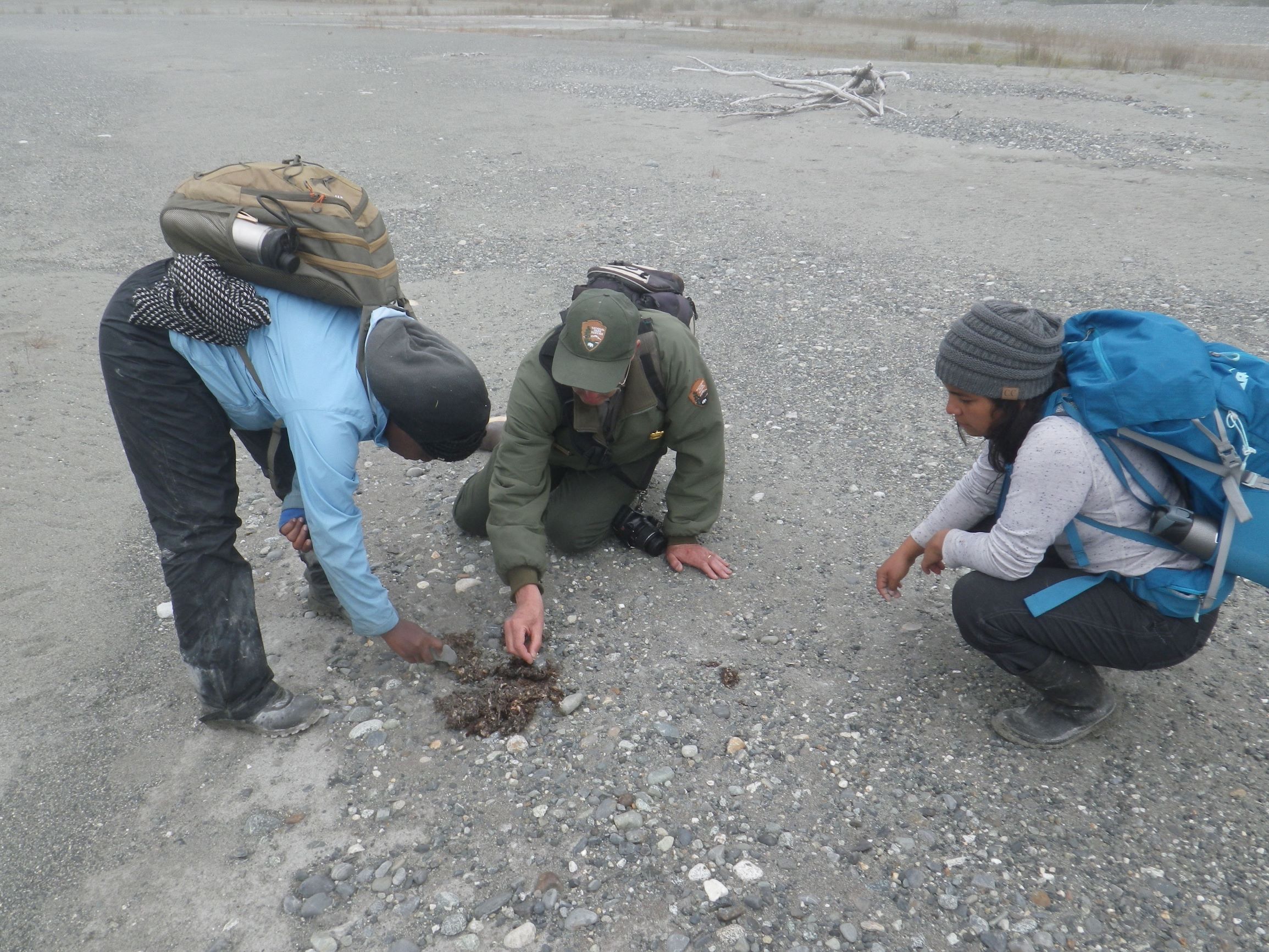 Steve Schaller (Interpretive Park Ranger, Glacier Bay National Park) helps students dissect and identify contents of bear scat in Taylor Bay (T. Lewis/NPS Photo).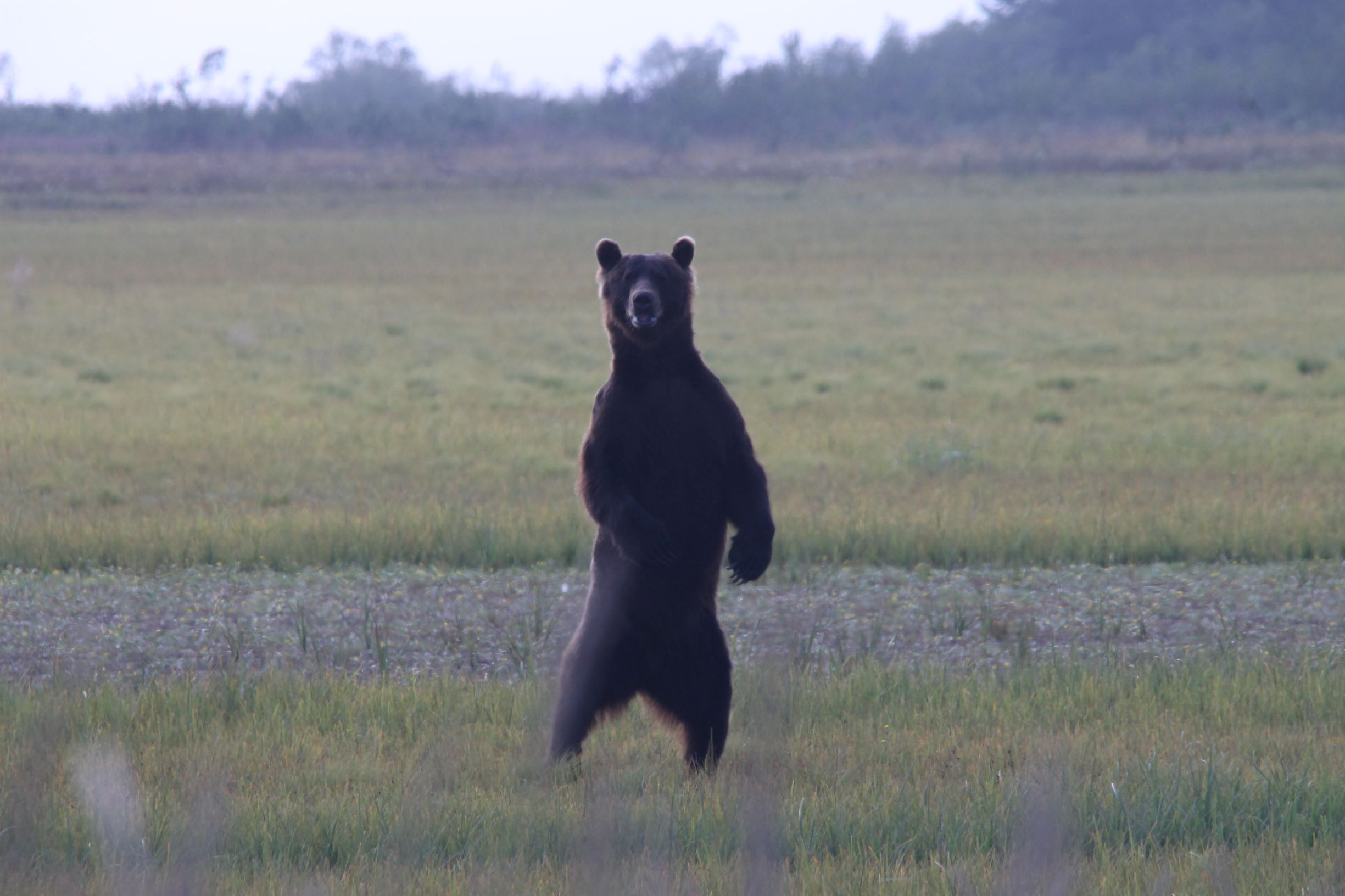 Immediately following a bear safety and bear spray training, students and instructors were able to witness wild bear behavior in action: a mother brown bear with two cubs defensively chasing off this larger male bear (S. Schaller/NPS Photo).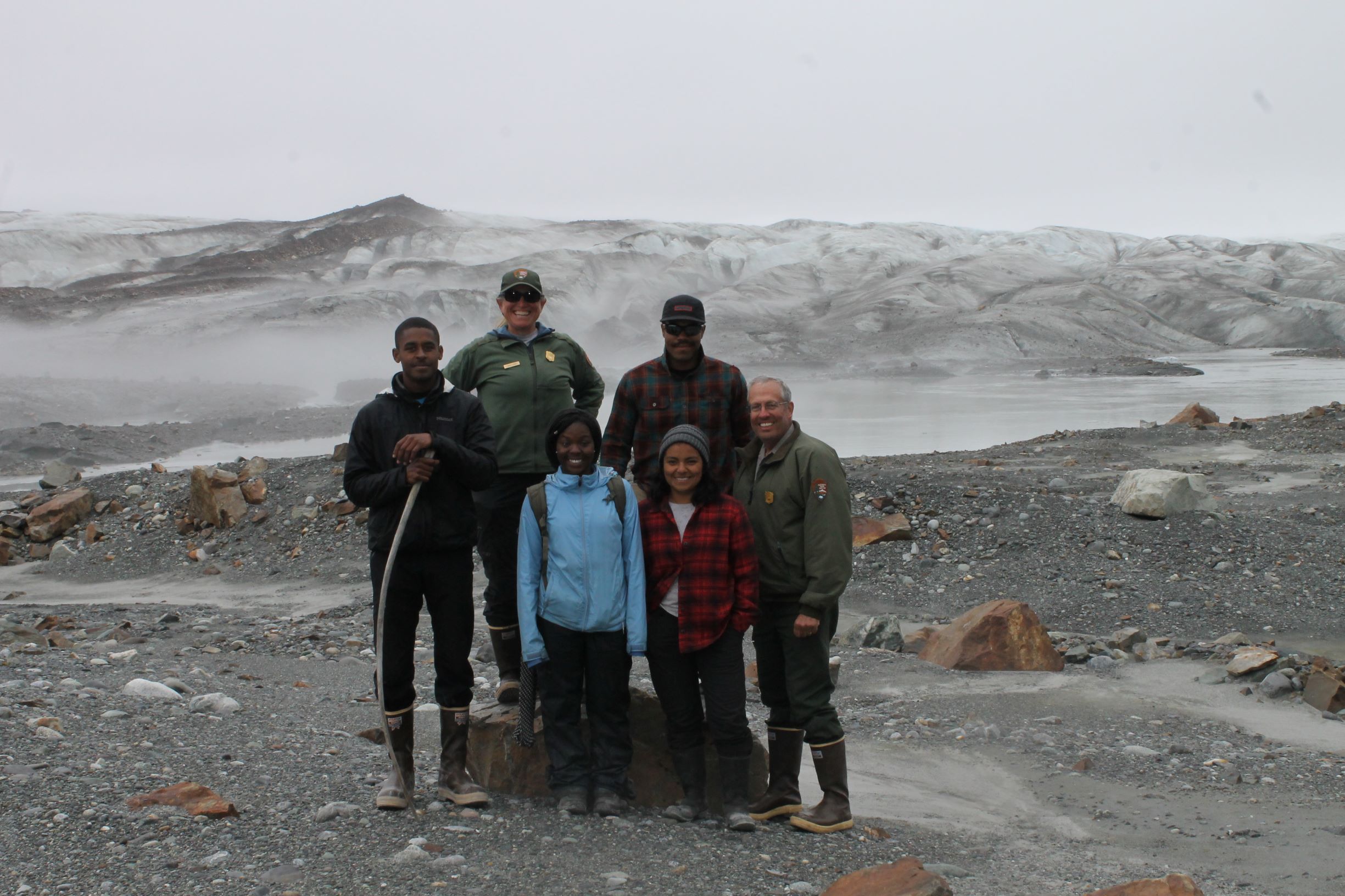 Tania Lewis and Steve Schaller on a wildlife survey day excursion with students to the Brady Glacier, Taylor Bay (S. Schaller/NPS Photo).