At South Marble Island the other day, a sharp-eyed visitor spotted something like this: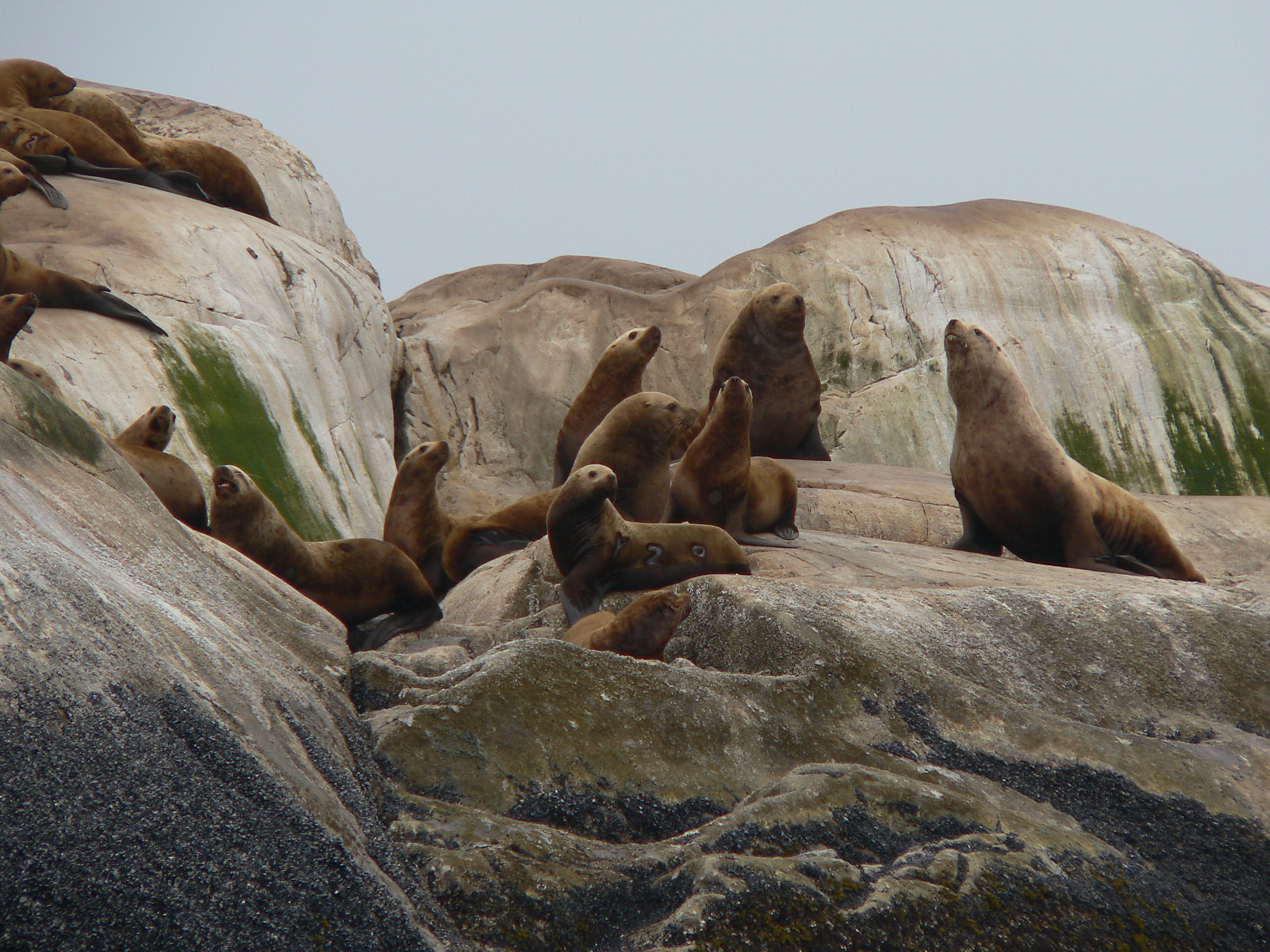 Can you spot the sea lion with a brand on its side? This is one of many Steller sea lions that has been permanently marked through hot branding under anesthesia by the Alaska Department of Fish and Game and National Marine Mammal Laboratory. Some sea lions were branded as juveniles at their natal rookeries. The branding allows researchers to identify individual sea lions throughout their lives, specifically and opportunistically, such as the sightings submitted by park visitors. The sightings of branded sea lions can help biologists estimate survival, reproductive rates, behavior (such as nursing or defending territory), and more. 
The letters in the brand indicate where the sea lion was born. Local rookies are identified by the following letters: F (Forrester Island Complex), H (Hazy Island), V (Graves Rock), and W (White Sisters). 
Have you ever seen a branded Steller sea lion in Glacier Bay?