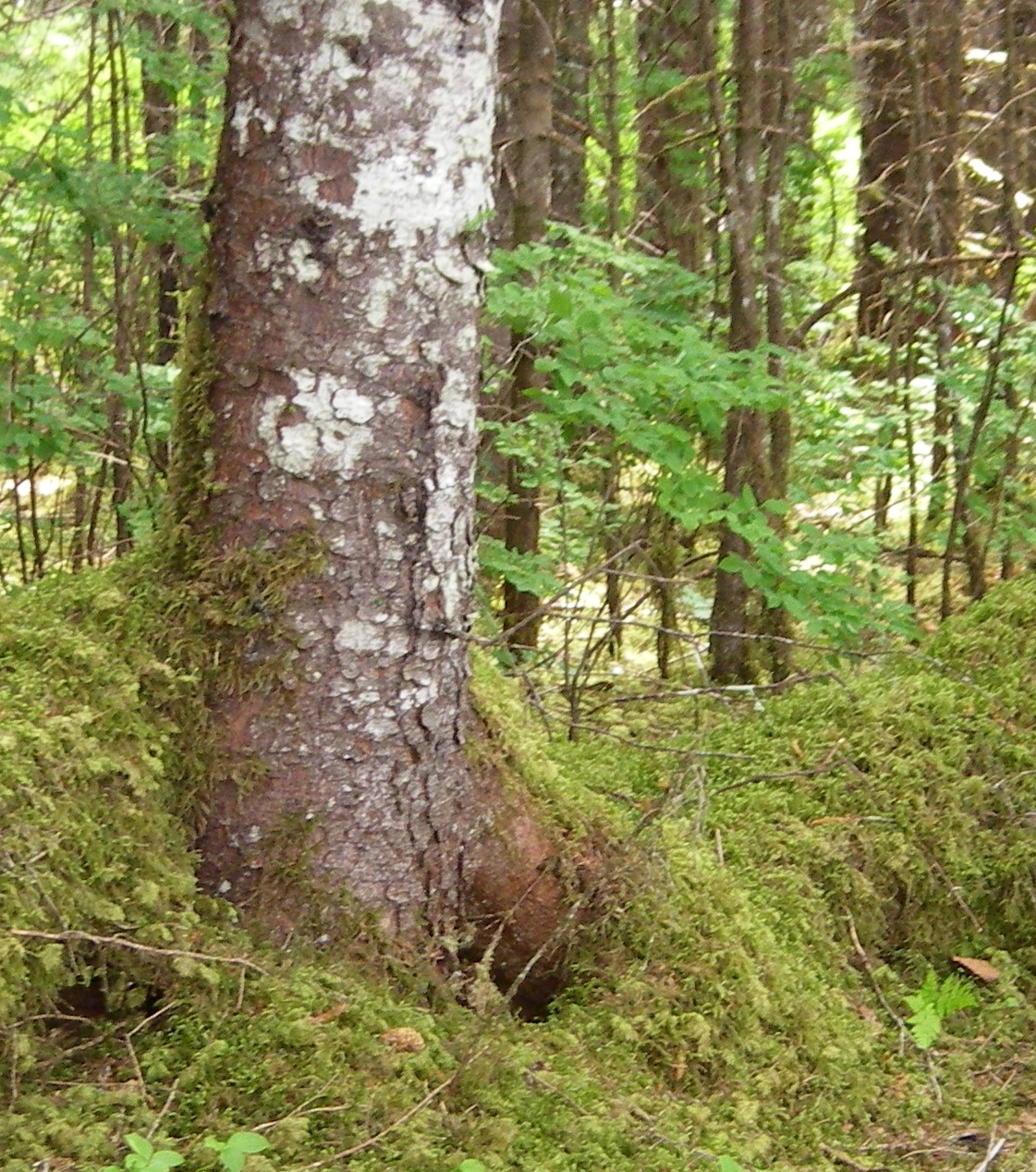 You can walk along the shore of Bartlett Cove and see and hear the huge, majestic humpback whales.  I get excited when I see some of the smallest animals of the forest!
A couple days ago I began my Morning Walk with one of those sightings. One of my hikers noticed it first: "There is a very small, dark-brown mouse that just darted by."  That caught my attention as his description did not sound like the commonly sighted Red-backed Vole.  We looked behind the Sitka Spruce tree to where it disappeared and saw a small hole.  We curiously waited.  And then we saw it.  No, it was not a mouse (rodent).  It was a Masked Shrew!
We watched this little shrew (about 1-1/2 inch long) make quick appearances to the top of the the hole: wiggling its narrow snout each time.  Shrews are insectivores and can see but they sense their world the best with their sensitive whiskers.  These whiskers also help them find prey (insects, worms, salamanders, seeds).  They are constantly in search of food.  They must eat 1 to 3 times their weight a day and cannot go more than a few hours without food!
As we watched this common resident of the temperate rainforest, we saw its front and rear appendages; they looked like little hands and feet!  I thought of how the smallest and largest mammals can each play a vital role in this pristine wilderness of Glacier Bay.  Next time you are taking a stroll in the Bartlett Cove forest, don't just look for a whale, porcupine, bear, moose, or bird-- look small and perhaps you too can spot the cute little masked shrew.