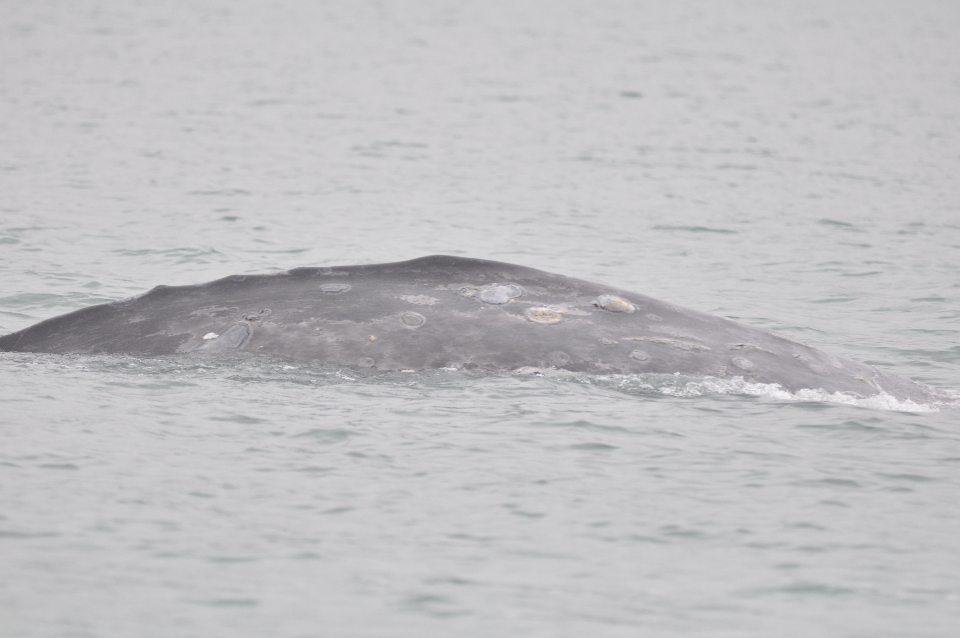 On a humpback whale survey on July 22nd, a gray whale was observed in Geikie Inlet.  Gray whale sightings are rare in Southeast Alaska's inside waters. Gray whales can be identified by their mottled skin and the lack of a dorsal fin.  There have been six previous gray whale sightings, starting in 1998, in Glacier Bay and Icy Strait.
  In 2014, a few tour vessels saw a gray whale in the West Arm.  This year's sighting may or may not be the same whale. 
We will be sending our photographs to researchers in the Pacific Northwest who maintain individual identification catalogs of gray whales. Let us know if you see it in your travels!