Kids & Youth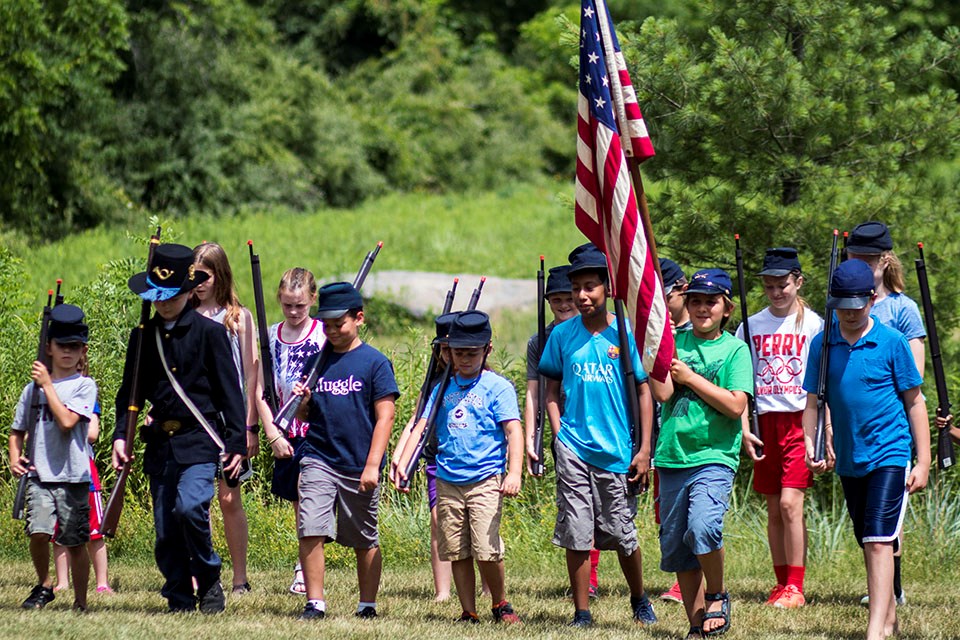 Gettysburg National Military Park is not just for adults! There are activities for our younger visitors to partake in during their visit to the park apart from exploring the museum and park with the family. During the summer months, the park offers special programs designed just for children:
JOIN THE ARMY! Visit ranger-led stations examining soldier recruitment, medical care, and camp life! Learn what it took to be a soldier during the Civil War, what they were fighting for, the hardships they faced, and how they adapted to life in the Army. Children and their families are welcome to stop by for any or all stations Wednesdays - Sundays from 11 am to 12 pm.

Note: These programs will begin on Wednesday, July 7, 2021.
Last updated: July 1, 2021