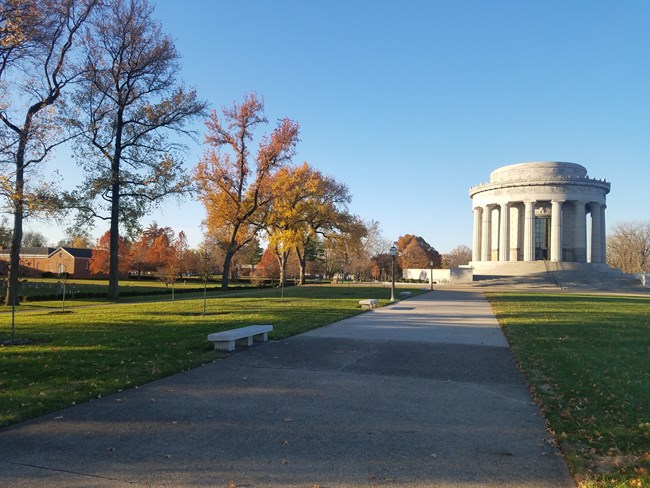 Visitor Center
The park's visitor center is accessible. A wheelchair is available for use free of charge, during your visit to the site. It is availabile on a first-come, first-served basis.

Parking: Two spaces are available in the visitor center parking lot.

Routes: The route from the parking lot to the visitor center is paved and fairly flat.

Doors: Parking lot side doors are push-button operated. Doors on the opposite side of the building (off of 2nd St.) are not.

Restrooms: Men's and women's restrooms are wheelchair accessible.

Benches: Provided throughout the park grounds and in the visitor center.
Ranger Programs and Tours
Theater talks: Occur in the visitor center and are accessible
Historic Weapons demonstrations: Occur just outside the visitor center and are accessible.
George Rogers Clark Memorial
The grounds surrounding the Clark Memorial are wheelchair accessible. The Clark Memorial has 33 steps to reach the front door with a handrail going up the center of the building.