Frequently Asked Questions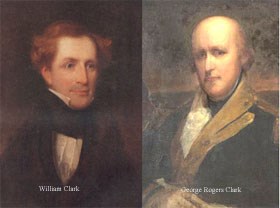 Is George Rogers Clark the Clark of Lewis and Clark fame?
George Rogers Clark was a Revolutionary War leader who oversaw the defense of Kentucky and captured the British Fort at Vincennes on the Wabash River. This victory lead to the newly created United States' acquisition of the Northwest Territory. The growth of the country would continue with the Louisiana Purchase. This new land would be explored by George's younger brother, William Clark, and Meriwether Lewis.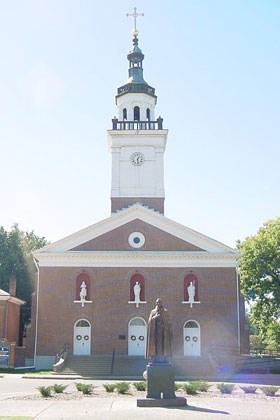 Is the Old Cathedral part of the park? Is it open to the public?
The Old Cathedral (the Basilica of St Francis Xavier Catholic Church) is a member of the Diocese of Evansville. The Old Cathedral is an active parish. The public is invited to visit the church except when services are being conducted. Located behind the church is the Old Cathedral Library and Museum. The library normally is open from 1 p.m. through 4 p.m. weekdays during the summer (Memorial Day to Labor Day).


Last updated: May 10, 2023