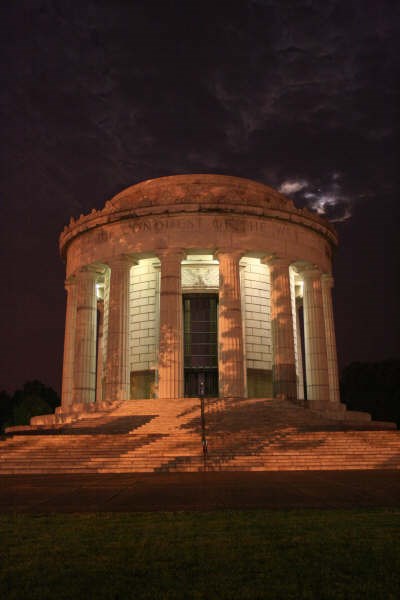 -Find out what is the most repeated symbol inside the memorial and what it means!
-What stone, included inside the memorial, threatened to stop its construction?
-What is the significance of the French and Italian marble included inside the memorial?
-See the role that the Works Progress Administration played in turning this former industrial center of Vincennes into a national shrine.
-Discover the other smaller stories, hidden and not so hidden, contained in the walls and the exterior of the Clark Memorial!
-Ask the staff member at the memorial for the new architecture tour!