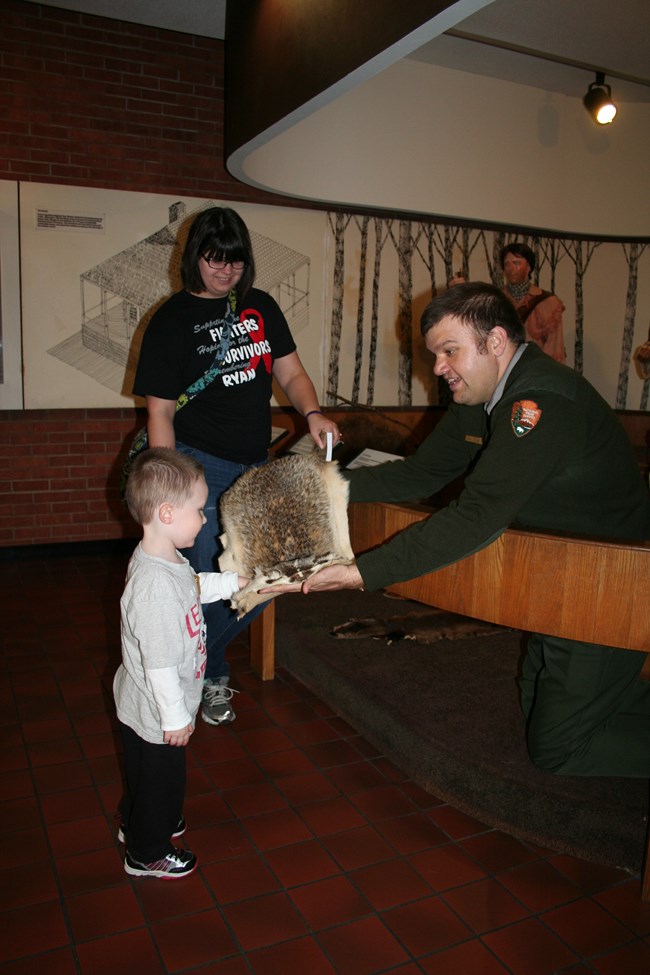 Ranger Programs
All ranger programs strive to engage multiple senses and learning styles, and often include audio components and/or tactile objects.
Visitor Center
The park brochure is available in Braille upon request.

Visitors who are sight-impaired may borrow an electronic device that plays a simultaneous narrated description of what appears on screen during the park film, "Long Knives." Numerous exhibits are tactile throughout the visitor center.