Clark Memorial Construction
The George Rogers Clark Memorial was a major feat of architectural engineering. Constructed between 1931 and 1933 it towers over the national park's landscape. Like pieces in a puzzle, the memorial came together piece by piece until the whole was completed.
Memorial Construction Timeline
Construction of the memorial began in September 1931. By the middle of October, the foundation of the building had been poured.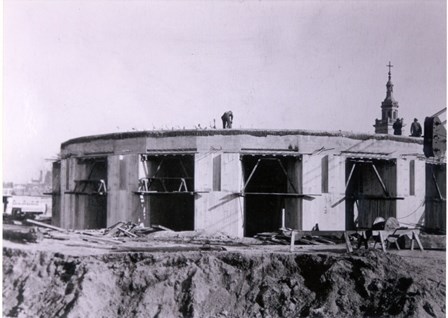 Due to a warmer than usual fall, work on the memorial proceeded at a rapid pace. By Christmas 1931, the basement of the rotunda was completed.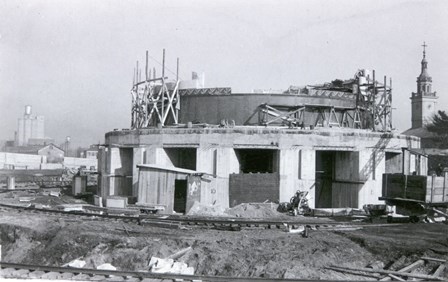 By February 1932, the layer of Minnesota granite wainscoting was placed around the rotunda. The colder winter days did not slow the construction process.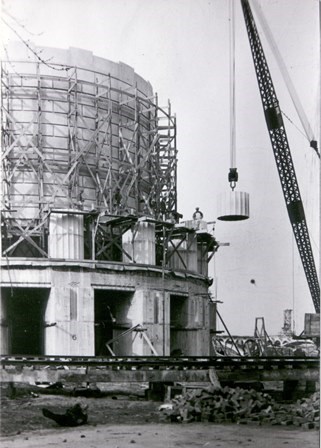 By March 1932, the drums for the Doric columns began arriving in Vincennes. Each drum for each column weighed approximately 10 tons.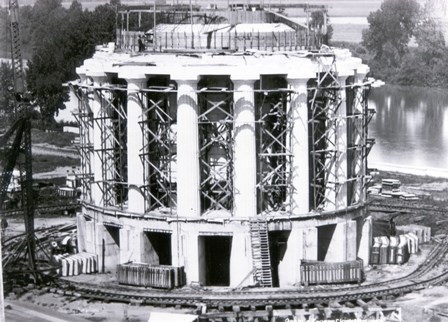 By the end of Spring 1932, the walls and pylons of the memorial were complete.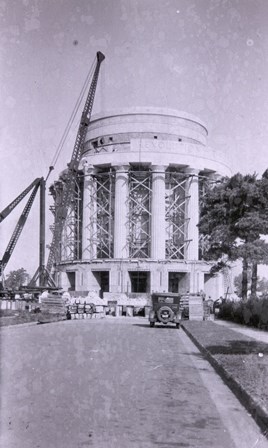 This last construction photo shows a project well on its way to completion by the fall of 1932. On May 1, 1933 the W.R. Heath Company notified the George Rogers Clark Commission that they had finished construction of the building.
Last updated: April 10, 2015