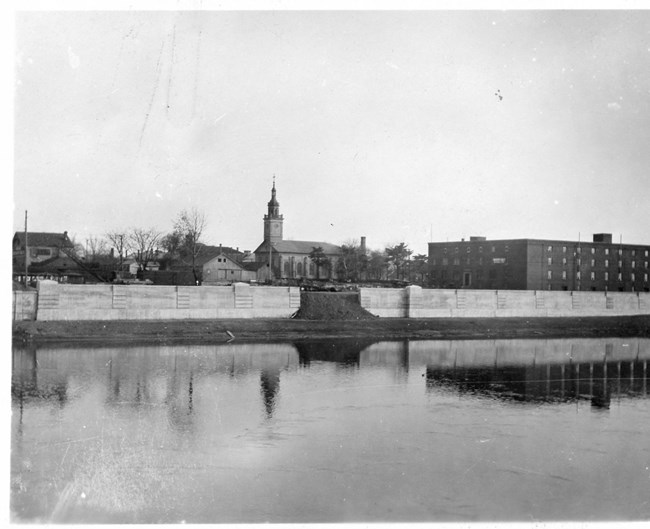 A grocery warehouse, seen here in the bottom right of this photograph, along the Wabash River, was owned by the Bierhaus family. It sat at this location (First and Church Streets). The Bierhaus family owned a couple of grocery warehouses in town, including one on First and Perry Streets (the building is still there today).

They provided a great amount of produce, along with the packing of eggs, and the processing of pork to the citizens of Vincennes.The family operated a very successful business. A couple of the brothers set out on their own and built a new warehouse. This warehouse, built in 1917, was over 100,000 square feet and provided a variety of services to the city of Vincennes and the surrounding community.

Many early businesses were built in the main part of town, principally north of current Main Street.