Bas-Relief of George Rogers Clark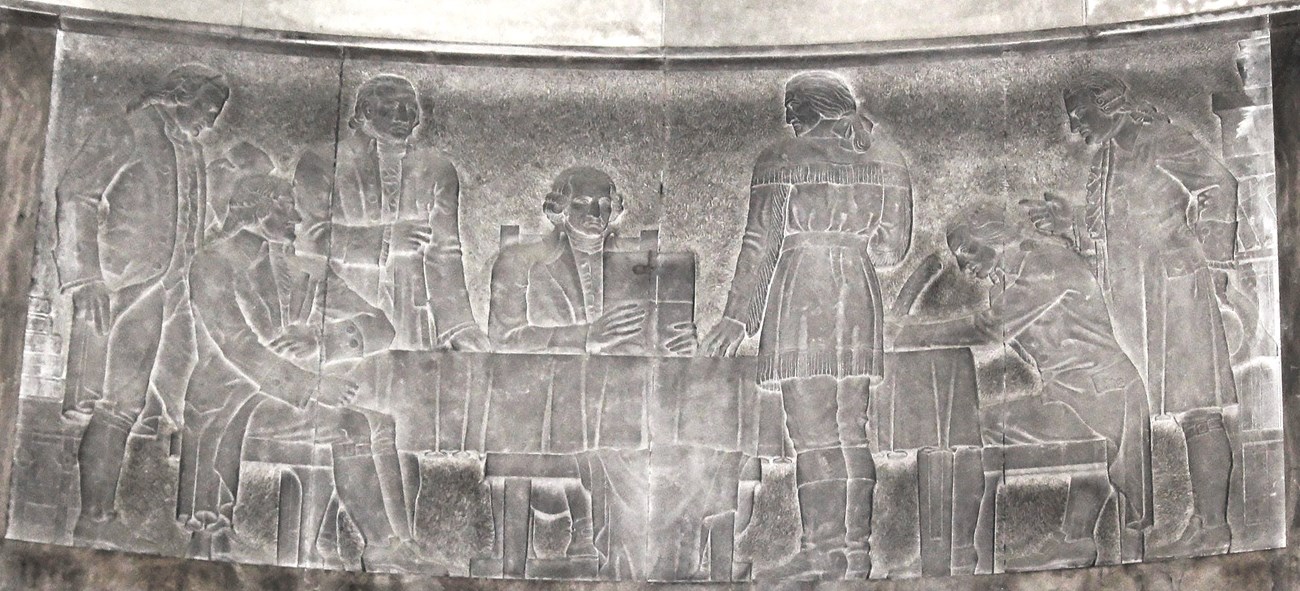 When visitors first view the inside of the Clark Memorial, their first impression is of the magnificent murals and the larger-than-life statue of Clark. What is often missed, however, is the bas-relief sculpture carved about the memorial's door. Carved by Joseph Kiselewski, it shows a young, confident George Rogers Clark receiving his orders from Patrick Henry to attack the British outposts on the western frontier.
Joseph A Kiselewski was a sculptor born near Browerville Minnesota trained in Minneapolis, New York, Paris and Rome.
The Laylight
Last updated: June 10, 2023