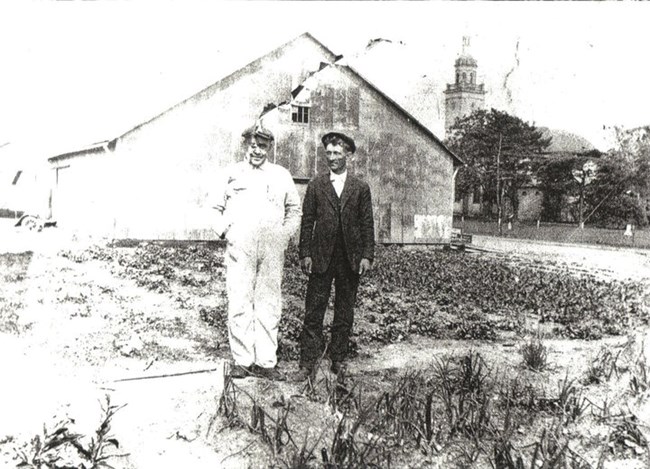 These men may have worked in one of the many businesses that were located along the Wabash River in the 1920s. They could have worked for Baltic Mills along the river.
Baltic Mills worked around the clock producing corn meal for its many customers in the area.

Great amounts of corn and wheat were processed at the Baltic Mills. It was ground up and used for a variety of purposes such as food for cattle, providing many useful supplies to area farmers and residents. A mill such as this required substantial amounts of raw materials.