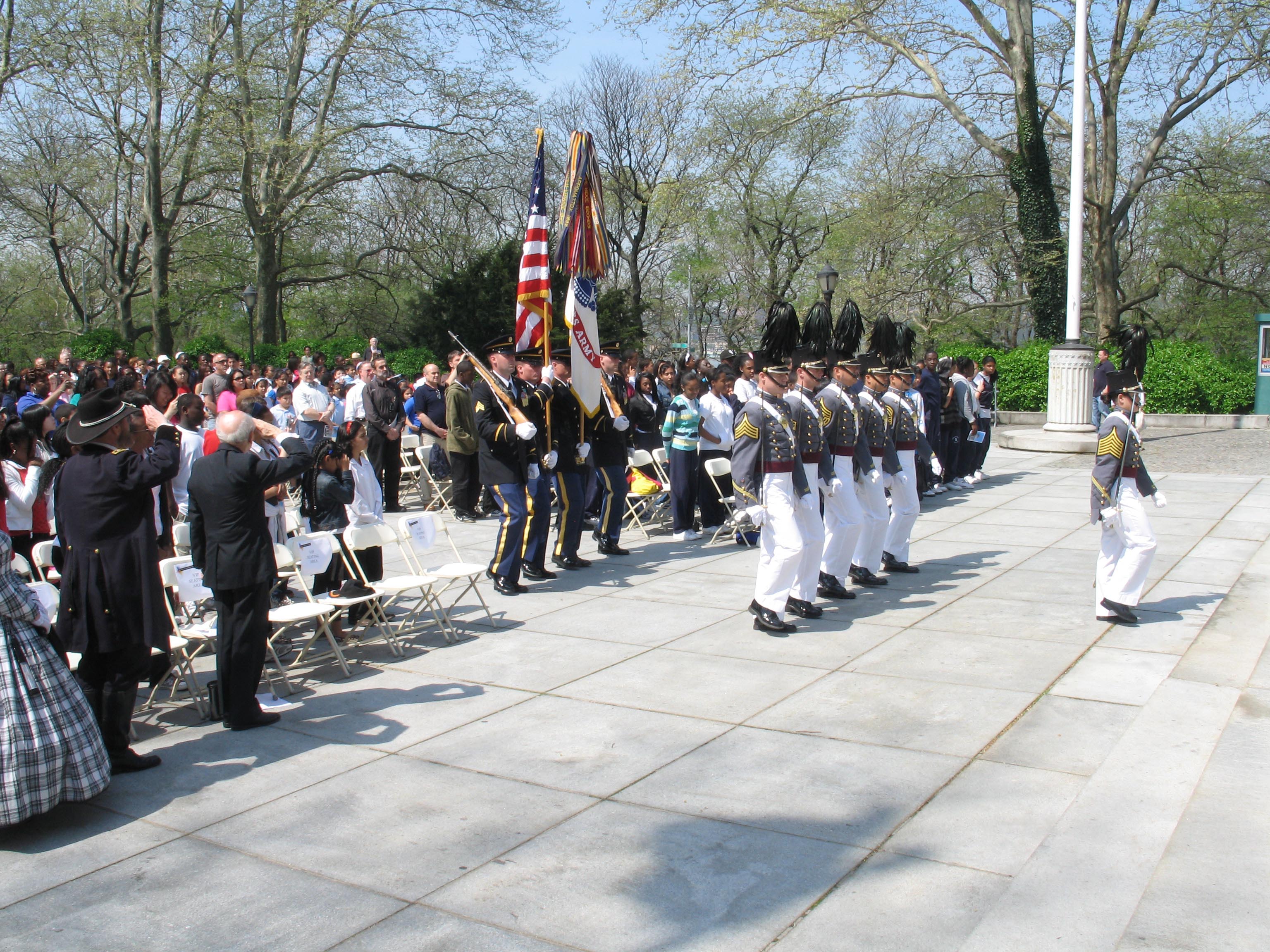 News Release Date:
April 20, 2016
Contact: John Harlan Warren, acting public affairs specialist, 917-829-0425
WHAT:   The National Park Service holds an annual observance of the birthday of Ulysses S. Grant at the front of General Grant National Memorial in Manhattan. The keynote speaker will consider the 14th and 15th Amendments to the Constitution passed during the Grant Administration. As always, the Corps of Cadets and the Military Garrison at West Point will provide an honor guard which will play Taps during a wreath-laying ceremony, followed by firing a rifle salute.
WHO:  Keynote speaker Paul Finkelstein is a Senior Fellow at The University of Pennsylvania's Penn Program on Democracy, Citizenship and Constitutionalism. Finkelstein is the author of more than 30 books and 150 scholarly articles. His pieces have been published by the New York Times, the Washington Post and other publications. Remarks will also be given on behalf of President Obama by Brigadier General Diana M. Holland, 76th Commandant of Cadets, U.S. Military Academy, West Point—the first woman to hold that post.
.WHEN: Wednesday, April 27, 2016, from 11 A.M. to 12:00 noon. Admission is free.
WHERE:   Outside, in the front of the mausoleum. A segment of the ceremony will be broadcast by NYC Parks on Periscope via periscope.tv/nycparks.  In case of inclement weather, the ceremony will be modified to be held inside.
About General Grant National Memorial
The largest mausoleum in North America is the final resting place for President Ulysses Simpson Grant and his wife, Julia Dent Grant. Designed by architect John Duncan and completed in 1897, the mausoleum honors the victorious Commanding General of the Union Army during the Civil War who subsequently won two terms as President of the United States. Grant's Administration saw the passage of the 14th and 15th Amendments to the Constitution and legislation aimed at giving full protection under the law to newly-freed African-American citizens.
—NPS—