Calendar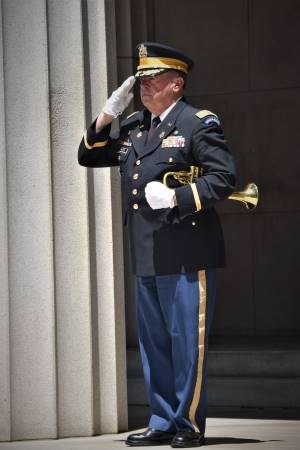 Save the Date for our yearly events!
Ulysses S. Grant's Death Day Observance
Sunday, July 21, 2019
On July 23, 1885, Ulysses S. Grant passed away at age 63, days after completing his renowned memoirs. Join us for a day of remembrance to honor Grant with a color guard and wreath-laying ceremony in front of the Mausoleum. Then join us for a special presentation in the visitor center about the funeral procession and ceremony the country held for honoring the fallen hero.

Schedule of Events:
11:00 am Ceremony
Wreath-laying, color guard, rifle salute, brass quintet, and bugle ceremony outside in front of the Mausoleum
1:30 pm Presentation
Farewell to a President: Special presentation by Frank Scaturro, President of Grant Monument Association
Jazzmobile Summerfest
Wednesday Evenings 7:00 pm
The front plaza and steps of the mausoleum host free jazz concerts most Wednesday evenings in July and August.

Visit Jazzmobile.org For More Information
Schedule of Events:
EVENT CANCELED DUE TO SEVERE WEATHER See you July 24th
July 17th 7:00 – 8:30 pm
Winard Harper

July 24th 7:00 – 8:30 pm
Houston Person

July 31st 7:00 – 8:30 pm
T. K. Blue

August 7th 7:00 – 8:30 pm
Brianna Thomas

August 14th 7:00 – 9:00 pm
Dayramir Gonzalez

August 28th 7:00 – 9:00 pm
King Solomon Hicks, Charenee Wade & moreGreat Day in Harlem
A Great Day In Harlem
July 28, 2019 12:00 noon - 8:00 pm
Enjoy Jazz music in the Plaza of the Mausoleum during this community-wide event.
Music Theme: A Lovely Day – Bill Withers
.
Visit Harlem Week Festival New York CIty Website for Details
Julia's Death Observance
Saturday December 14th, 2019
Please join us for the laying of linen roses and a short ranger talk about Julia Grant.
Julia's Birthday Observance
Sunday January 26th, 2020
Learn more about how Julia D. Grant was a key part of the Presidency and Generalship being a sucess for Ulysses S Grant.
President's Day
Monday, February 17, 2020
A day to honor all things positively presidential
148th Anniversary of Yellowstone National Park
Sunday March 1st 2020
General Grant Memorial commemorates the legislation signed by President Ulysses S Grant on March 1, 1872 that created the first national park.
Ulysses S. Grant's 198th Birthday Celebration!
Monday, April 27, 2020, 11am in the plaza at General Grant National Memorial
Co-hosted by the United States Military Academy at West Point, join us for a grand, formal military celebration to commemorate the birthday of former President and General Ulysses S. Grant.
Memorial Day
Monday, May 25th, 2020,
Join us in a day of remeberance for members of the armed services from all American conflicts that lost their lives serving in the line of duty.
Search Filters
By Park
By State/Territory
By Event Type


Last updated: July 17, 2019