Calendar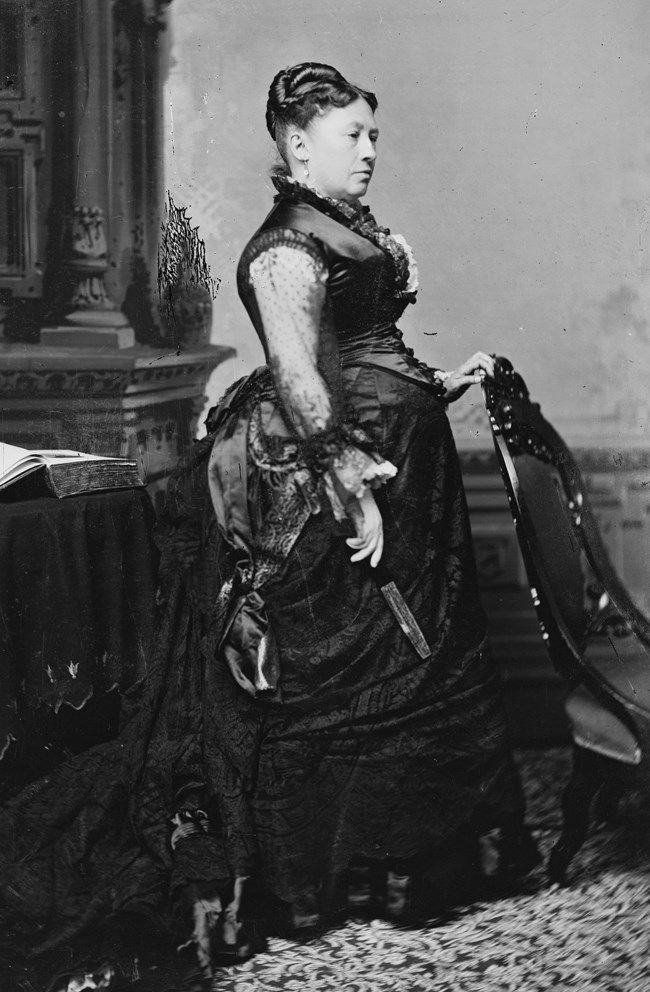 Save the Date for our yearly events!
194th Anniversary of Julia D Grant's Birthday
Sunday January 26th, 2020 10 am to 5 pm
Join us to celebrate the 194th anniversary of the birth of Julia Boggs Dent, who will become the wife of General Ulysses S. Grant and First Lady (1869 –1877) to the 18th President of the United States. Come and learn about the life and times of Mrs. Grant, say Happy Birthday to the former First Lady and sign her birthday card. Activities will take place in the visitor's center.
150 years of the 15th Amendment to the U.S. Constitution
Saturday February 1st, 2020 1:00-2:00 pm
The right of citizens of the United States to vote shall not be denied or abridged by the United States or by any State on account of race, color, or previous condition of servitude. - 15th Amendment to the U.S. Constitution

Join us for a special presentation in the Visitor Center to commemorate the 150th Anniversary for the ratification of the 15th Amendment of the U.S. constitution. Ulysses S. Grant was an advocate for the Amendment as part of his efforts for African American civil rights. 1 hour Free Admission
President's Day
Monday, February 17, 2020
Meet President Ulysses S. Grant and First Lady Julia D Grant when they visit the memorial and share thier stories about reconstuction, the 15th Amendment and other positively presidential tales. Times and topics to be determined.

148th Anniversary of Yellowstone National Park
Sunday March 1st 2020
General Grant Memorial commemorates the legislation signed by President Ulysses S Grant on March 1, 1872 that created the first national park.
Ulysses S. Grant's 198th Birthday Observance!
Saturday, April 25, 2020, 11 am in the plaza at General Grant National Memorial
Co-hosted by the United States Military Academy at West Point, join us for a grand, formal military celebration to commemorate the April 27th 1822 birthday of former President and General Ulysses S. Grant.
Memorial Day
Monday, May 25th, 2020,
Join us in a day of remeberance for members of the armed services from all American conflicts that lost their lives serving in the line of duty.
A Great Day In Harlem
Sunday July 26th 2020
Enjoy Jazz music in the Plaza of the Mausoleum during this community-wide event.

Visit Harlem Week Festival New York CIty Website for Details
Search Filters
By Park
By State/Territory
By Event Type


Last updated: December 29, 2019