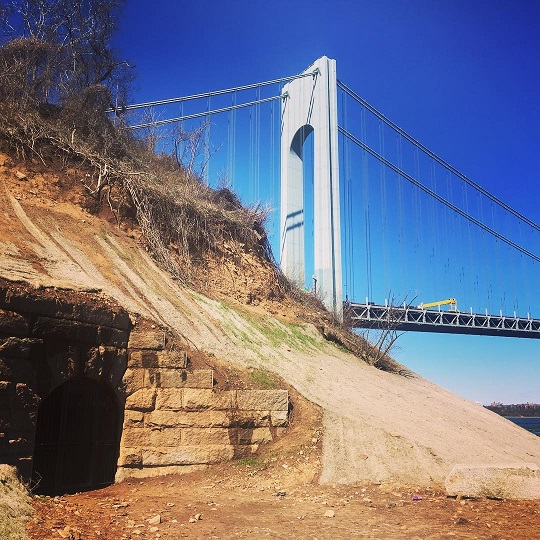 As the days grow shorter and the leaves fall, autumn is a time of reflection and renewal. Take a walk in the park and join us for the programs and events we have programmed and experience the change of seasons with us.
This year marks five years since Hurricane Sandy struck on October 29, 2012. We are marking this event with reflection upon resilience as we continue to our recovery from this devastating storm.

Our partner organization, the Science and Resilience Institute of Jamaica Bay, founded in 2012, prior to Hurricane Sandy, to bring together scientists, community members, policy makers committed to restoring Jamaica Bay, but also to explore broader issues of coastal resilience will be featured in our fall Herbert Johnson Lectures presented at the Wildlife Refuge during October.

Resilience is defined as "the ability to recover from difficulties; toughness." People of New York and especially those who live in nearby coastal areas have had plenty of practice in resilience.
.

Please click here for the Fall Program Guides:
Visitor Center Hours
Ryan Visitor Center, Floyd Bennett Field--Open seven days, 9 AM to 5PM.
Jamaica Bay Wildlife Refuge--Open seven days, 9 AM to 5 PM.
Fort Wadsworth Visitor Center--Open Wednesday--Sunday, 10 AM to 4 PM.
Fort Wadsworth Camp Office-- Open daily until Labor Day from 9:30 AM to 5:30 PM. After Labor Day open Sunday-Thursday, Noon - 4 PM (permits not available).
Great Kills Ranger Station-- Open Sunday - Tuesday 10 - 2 PM (permits available).
Miller Field Ranger Station Open Wednesday- Sunday 10 AM - 2:30 PM (permits available)
Sandy Hook Lighthouse Keepers Quarters/Visitor Center--Open seven days/week 9 AM - 5 PM.