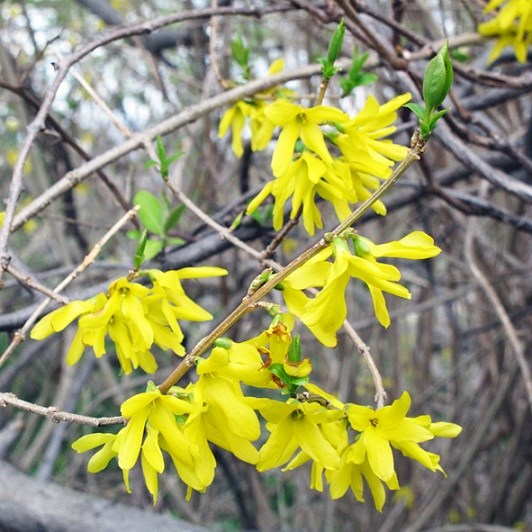 Spring is on the way. The bright flowers of forsythia are among the earliest of the season's blooms to appear.
.
.
After a winter of cold and dark, spring beckons us to get outside.

Check out our Program Guides to see what programs and events appeal to you.
.
.
.
Program Guides:
Ryan Visitor Center, Floyd Bennett Field
Visitor Center: Open from Wednesday - Sunday 9:00 AM - 5:00PM
Permit Office/Book Store: Open from Wednesday - Sunday 9:00 AM - 5:00 PM. Phone Number 718-338-3799

Jamaica Bay Wildlife Refuge
Open Wednesday - Sunday, 9 AM to 4 PM. Phone Number 718-318-4340
Fort Wadsworth Visitor Center
Open Friday - Sunday, 12 PM - 4 PM. Phone Number 718-354-4530 x 253
Great Kills Ranger Station
Open Sunday, Wednesday and Thursday (permits available)
10 AM -2 PM
Phone Number 718-819-7574
Miller Field Ranger Station
Open Friday, Saturday and Sunday
10 AM - 2 PM (permits available).
Phone Number 718-351-6970

Sandy Hook Lighthouse Keepers Quarters/Visitor Center--
Open seven days/week 9 AM - 4 PM. Phone Number 732-872-5970