Hurricane Sandy at Staten Island Unit -- Six Months Later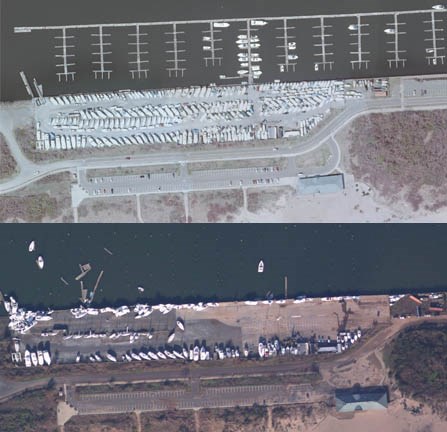 Staten Island Unit
The Staten Island Unit of Gateway suffered most of its damage at Miller Field and Great Kills Park. At Miller Field, the storm put more than half of the field under salt water, and at Great Kills Park, sand from the beaches and dunes covered the main roadway. The concessionaire-operated marina at Great Kills Park was severely damaged.
Great Kills Park
The sand that covered the main road was removed and most of Great Kills Park reopened in November. Debris was removed from Crookes Point in stages, and the last portion of Crookes Point was reopened on April 12.
The loss and the rebuilding of the marina has been a high priority for the park, and with the help of the Department of Transportation and the DSC, the park is proceeding with plans to rebuild a temporary marina and have it in operation by late summer or early fall.
The public boat launch ramp will reopen by Memorial Day weekend with the help of volunteers from the boating community. Additional debris will be removed, floating docks installed and several pilings replaced. This will allow the boat launch to serve the community for the summer and permanent repairs will be completed after the season.
Fort Wadsworth
Given its elevation, there was minimal damage at Fort Wadsworth. Consequently, it was the perfect place to establish offices for the IMT and to temporarily house many of the IMT staff. When the IMT departed in December, Fort Wadsworth reopened to the public.
Miller Field
Through a contract administered by the DSC, the athletic playing fields at Miller Field are being restored to a minimal playing level and the fields reopened for league play on April 20. A more extensive restoration effort will then take place over the next year.
Other park webpages feature the background of how the park was hit by Hurricane Sandy, with more specific information about the Jamaica Bay and Sandy Hook Units.
Last updated: February 26, 2015