Hurricane Sandy at Sandy Hook -- Six Months Later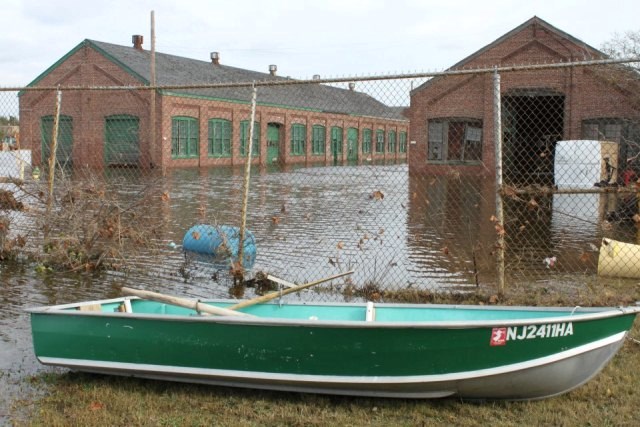 Sandy Hook Unit
The Sandy Hook Unit of Gateway reopened May 1 with modified services while the recovery efforts continue.
The storm destroyed the entire utility system: electric, telephone/data, water and wastewater treatment. However, the following progress has been made:
Electric service has been restored to 75% of the Unit, and water is now flowing to 85% of the buildings.

The wastewater treatment plant is operating at only 20% capacity but the Denver Service Center is moving forward with plans to completely rebuild the plant.

The NPS is working with the service provider (Verizon,) to bring back telephone service.Data is available on a limited basis.
Beaches
The storm moved a large quantity of sand from the beaches and dunes onto the road system. The sand has been removed and the dunes will be replanted when the appropriate plants are available.
Park beaches will open Memorial Day weekend with lifeguard services and temporary restroom facilities.
Fort Hancock and the Sandy Hook Lighthouse
The Sandy Hook Lighthouse is the oldest continuously operating lighthouse in the country, dating back to 1764. Visitors will again be able to climb up the Sandy Hook Lighthouse and tour the exhibits in the Lighthouse Keeper's Quarters.
Find out more about the background of Gateway after the storm and more specific information on Gateway's Jamaica Bay and Staten Island Units.
Last updated: February 26, 2015