Hurricane Sandy -- Six Months Later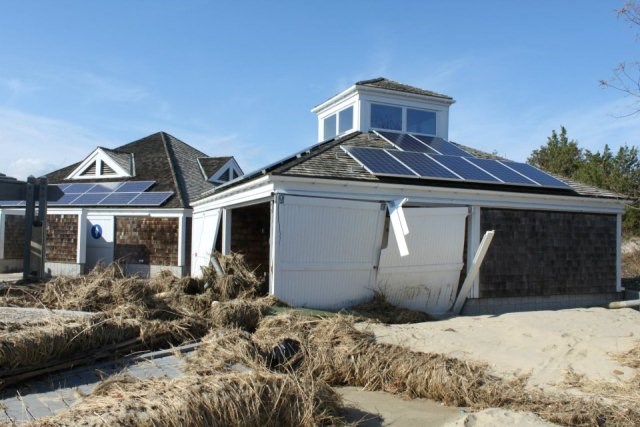 Background
On October 29, 2012 Hurricane Sandy hit Gateway hard, causing damage to all three units of the park and forcing the closure of the entire park. In response, the National Park Service (NPS) deployed a 400-person Incident Management Team (IMT) who took charge of the emergency response effort for all the parks in the New York area. Over the next 60 days, more than 1,000 employees responded and served on the Incident team.
For Gateway, the storm had its greatest impact on the entire Sandy Hook Unit, and on several sites within the Jamaica Bay Unit and the Staten Island Unit. By November portions of the Staten Island and Jamaica Bay Units reopened, but as of this date the Sandy Hook Unit remains closed.
Currently the park is in the recovery phase and through the efforts of the park staff, the Denver Service Center, and specialists from the Northeast Regional Office, the park is slowly rebuilding using the funds appropriated by the Sandy Recovery Improvement Act.
Park-Wide Volunteer Efforts
Since the first post-Sandy volunteer project on December 1, more than 1,700 volunteers have dedicate 6,250 hours in the effort to restore numerous parts of the park. On April 27, Clean Ocean Action coordinated a shoreline cleanup with over 700 volunteers at Sandy Hook and collected 80 tons of debris.
Last updated: February 26, 2015