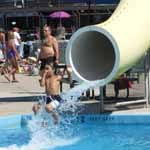 Looking for a beach club or other business at Gateway?
A list of websites and phone numbers of concessions operating at Gateway, including the Silver Gull and Breezy Point beach clubs, can be found here.
Are you interested in pursuing business opportunities at Gateway? The Business Services division can help you get started. Let them know what your idea is and they can help.