Teacher Ranger Teachers at Gateway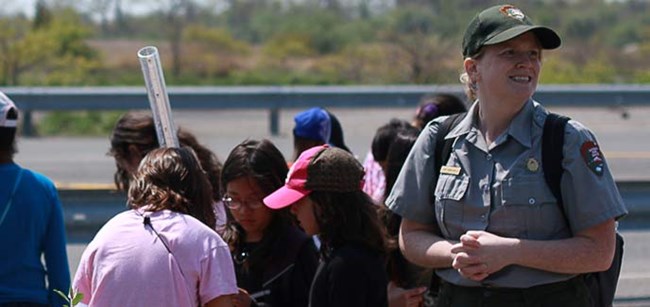 Gateway, the National Park situated along the edge of Brooklyn, Queens, Staten Island and New Jersey, provides a challenge for urban students to explore. Students familiar with the streets and buildings of the city are often clueless about the natural areas of forests and dunes just a short mile or two away. To help urban students learn about these natural resources, the Teacher-Ranger-Teacher Program set up by National Park Service selects educators to serve as park rangers for a summer.
During the school year which follows, these teachers share their experiences, with their students, relating stories of climbing lighthouses, exploring gun battery tunnels, and slogging through marshes in search of rare frogs. Participants in the program, and their classes often become regular users of the park. Each teacher ranger produces park-focused lesson plans which can be used at Gateway, and in other classroom presentations. During National Park Week in April the teacher/ rangers relate their experiences at Gateway and with the National Park Service to students in their whole school to help them connect with these special areas of natural history at their doorstep.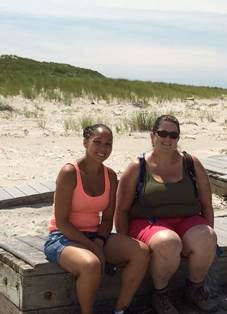 Gateway Teacher Ranger Teacher Class of 2015
Fourth grade teacher Jasmin Andujar from PS 307 Pioneer Academy in Corona, Queens, and first grade teacher Diane Corrigan from PS 179 in Kensington, Brooklyn, first became involved in education at Gateway in 2014. Their explorations at Gateway began through a partnership with the the National Park Service and the National Wildlife Federation's Eco-schools in a project called Growing a Wild Brooklyn and Queens (now called Growing a Wild NYC). This project involved having students come to the Jamaica Bay Wildlife Refuge and collect native seed, grow these seeds into seedlings in classrooms and then plant seedlings in back at the park and in schoolyard gardens. The result was restored habitat for native bees and monarch butterflies. For more see:
http://www.uft.org/feature-stories/sowing-seeds-learning%20
For their Teacher Ranger Teacher project, Jasmin and Diane created detailed lesson plans and background materials and teacher extensions for an online teacher guide to Growing a Wild NYC. Their work was adapted by Hunter College intern Jaclyn Bernstein into an online resource for teachers:
www.GrowingwildNYC.org
As part of their Teacher Ranger Teacher experience, Jasmin and Diane with Ranger Dan Meharg, hiked a different portion of Gateway each week. The goal was to seek out the typically unvisited sections of Gateway so that each teacher could report back to their classes about these seldom seen sections of the park.
Gateway Teacher Ranger Teacher Class of 2013
---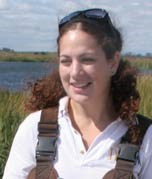 Jennifer Porcheddu
Jamaica Bay

I was very excited to have a phone call from Dan Meharg, educational specialist at the National Park Service- Gateway National Recreation Area. I was selected as a teacher-ranger-teacher! I am extremely happy about this. This means I get to explore the Gateway National Recreation Area, my favorite national park! I get to learn more about the wildlife and the activities of the rangers have work in this amazing location.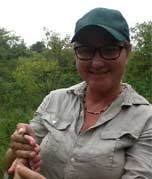 Karla Ferraro
Jamaica Bay
Today I started my first day in the National Park Service Teacher Ranger Teacher Program at the Gateway National Recreation Area. I participated in the weekly meeting for natural resources rangers of the Jamaica Bay division. We as teacher rangers have the opportunity to observe and participate with ranger BioTechs with their research and work.
Read more about Karla's adventures on
her blog!
Gateway Teacher Ranger Teacher Class of 2012
---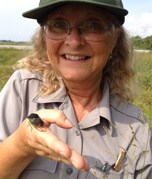 Nanette Melero

Jamaica Bay
Follow the journey
of Teacher-Ranger-Teacher Nanette Melero as she spent her summer working at Jamaica Bay. Her job included assisting with programs and curriculum at Ecology Village at Floyd Bennett Field, and learning about Gateway so she can share her experience with her students back home.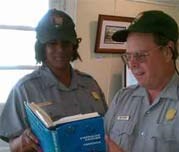 Tracy Hall
Sandy Hook
Wow! What a beautiful start to
a new adventure. Sandy Hook still manages to take my breath away. Standing here on the observation deck at North Beach directly across from N.Y. Harbor I have a bird's eye view of the N.Y. skyline. The weather right now is just about perfect, sunny, breezy and warm. Note I say warm cause earlier it was hot as Hades, the best I can describe it.
Gateway Teacher Ranger Teacher Class of 2010
---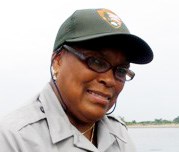 Nena Shaheed
Jamaica Bay
Teacher-Ranger-Teacher Nena Shaheed joins the Gateway team at the Jamiaca Bay Wildlife Refuge this summer. Take a closer look at her adventures by viewing her
journal entries
and photo album. She was selected through the Teacher-Ranger-Teacher program, and will wear her NPS uniform to school during National Park Week in April.
Gateway Teacher Ranger Teacher Class of 2009
---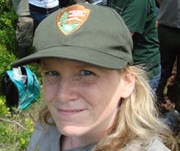 Renay Moran-Kirklen
Jamaica Bay
Follow the journey of Teacher-Ranger-Teacher Renay Moran-Kurklen as she spends her summer working at Jamaica Bay Wildlife Refuge. Renay was hired through the Teacher-Ranger-Teacher Program, which offers teachers a chance to work at select National Parks for eight weeks during the summer. During National Park Week in April, teachers wear their uniform to class and share their experiences with students. You can
read her
journal
or watch her on our series of
video podcasts
!
Last updated: May 31, 2019