Bettles, Alaska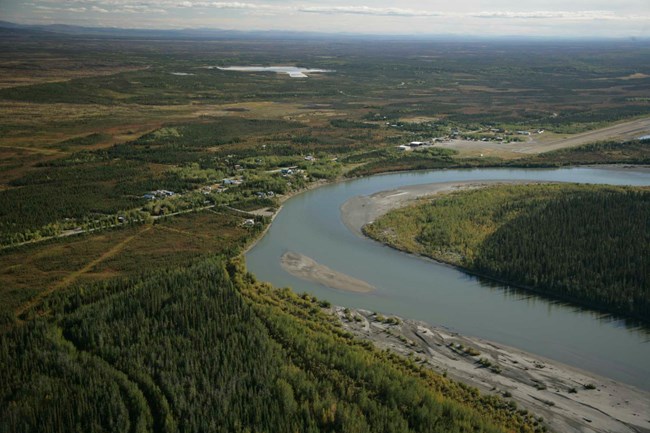 Bettles Field is located near the village of Evansville, on the banks of the Koyukuk River, around 20 miles south of the southern boundaries of Gates of the Arctic National Park and Preserve.
It is a common spot to access the park via air taxi, or as a take out for river trips from inside the park. Several air taxi operators fly into all areas of the park from here. Bettles is a small village, located off the road system for most of the year (an ice road is sometimes built during the winter to connect to the Dalton Highway); access to the village is by scheduled commerical air service from Fairbanks.
Bettles Field and Evansville's location near the confluence of the John and Koyukuk Rivers has long made it an important stopping point in the Arctic, harkening back to the riverboat and gold rush eras during the early 20th century. Discover their
gold rush history
and more about
Gordon Bettles
, the villages' namesake.
Bettles hosts a park visitor center, where travelers attend backcountry orientations, receive park condition updates, attend ranger programs, stamp their national park passport, and check out bear resistant food containers.


Last updated: June 30, 2020