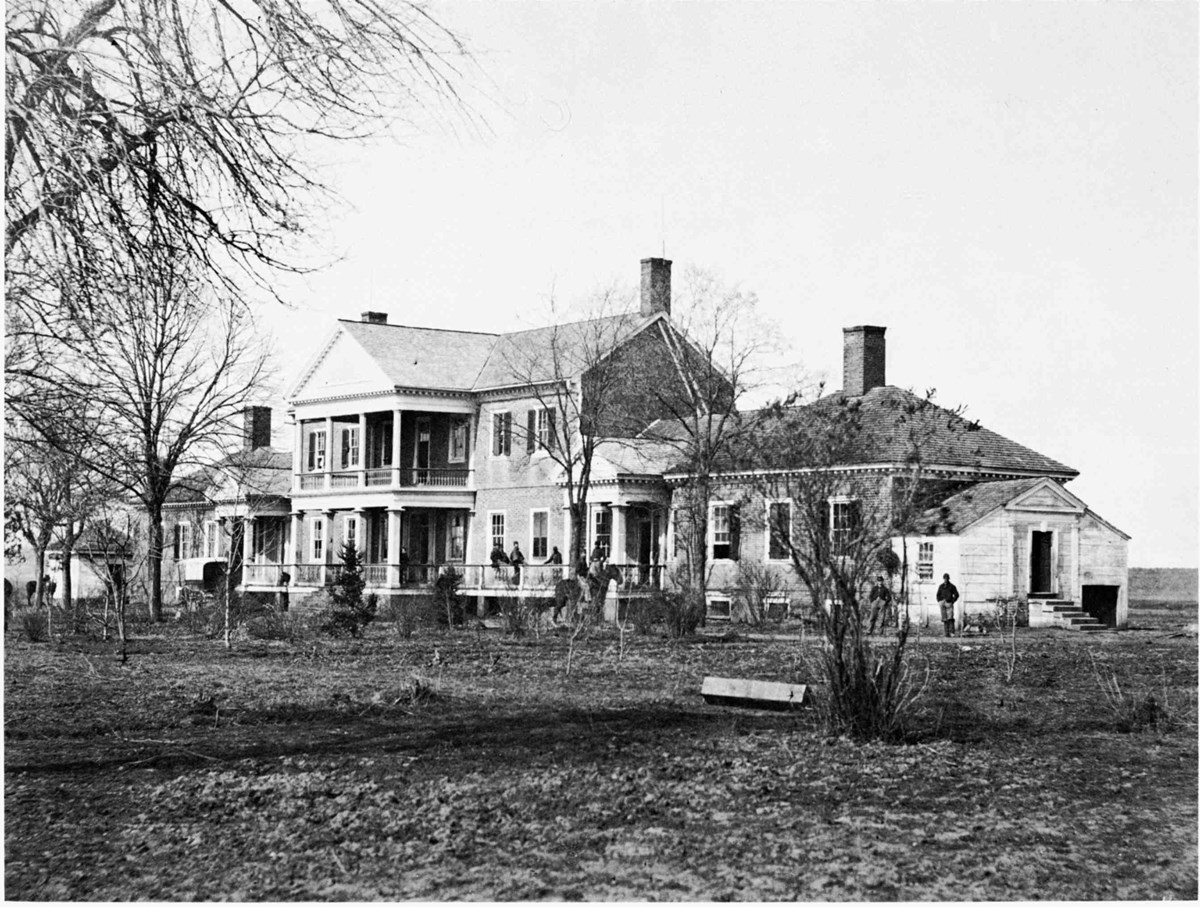 Hannah Coalter (nee Jones) was the daughter of William Jones, wife of Judge John Coalter and the mistress of the plantation at
Chatham
. She inherited the estate from her father and lived there until her death in 1857. Upon her death, Hannah Coalter bequeathed the estate to her daughter, Janet S. Williamson, but included provisions for the manumission of her ninety-two slaves. One enslaved man, Charles, would be given enough money to settle in any state or country he wished, and then given one hundred dollars each year for the rest of his life. The rest of her slaves were to be given the choice of either relocating to Liberia, relocating to a free state in the Union, or staying enslaved in Virginia "to select among my relations their respective owners".
The practice of manumission was a controversial one in the antebellum South, and the will was contested rather than executed according to Hannah Coalter's wishes. Manumission was a form of freeing slaves, but in the Coalter case, slaves were not permitted to live freely in the community they knew, but rather they had to chose to relocate far away or stay enslaved in Virginia. One of the most controversial aspects of this kind of manumission was that enslaved people were given the responsibility to make their own choice. Not only was the manumission of slaves a cause for concern, but Hannah's beloved daughter and heir was believed to have impaired vision, hearing and mental disabilities. She was not considered to be capable of managing the estate at Chatham.
Hannah Coalter's will was challenged by her brother-in-law,
J. Horace Lacy
, who saw the case through to the Virginia Supreme Court of Appeals. On May 24
th
, 1858 the court ruled that the "slaves remained in slavery" and that the legality of offering enslaved people a choice in their freedom nullified the entire will. This court case resolved shortly after the Supreme Court's declaration that Americans of African descent were not citizens before the law in the landmark case Dred Scott vs. Sanford, and serves as an example of national decisions being carried out at the local level. As a result, Chatham and the population of enslaved people were sold together at public auction to the Lacy family.