Chatham's Catalpas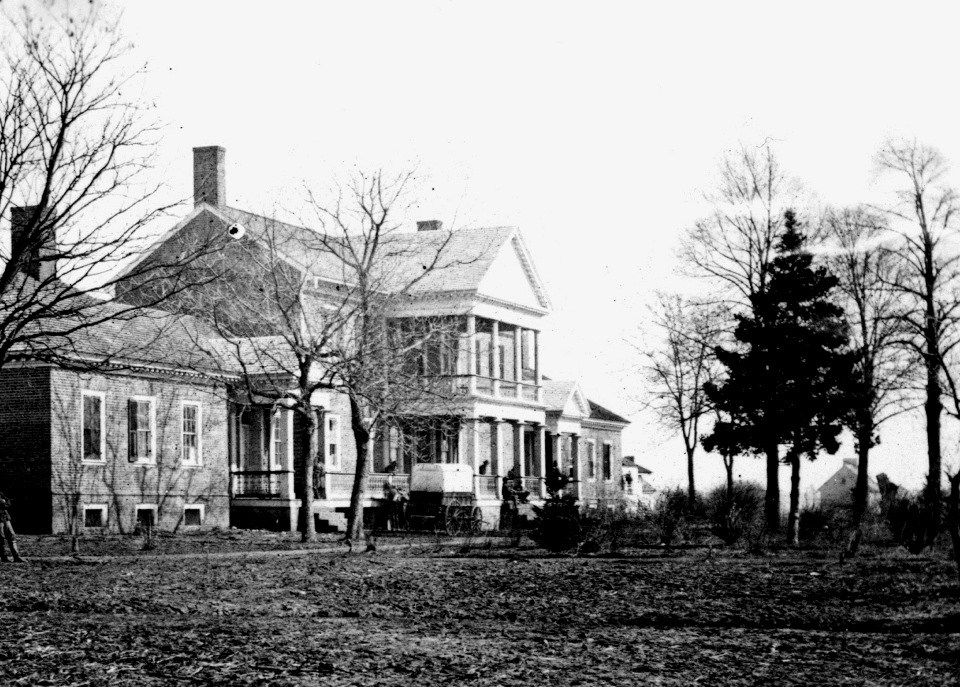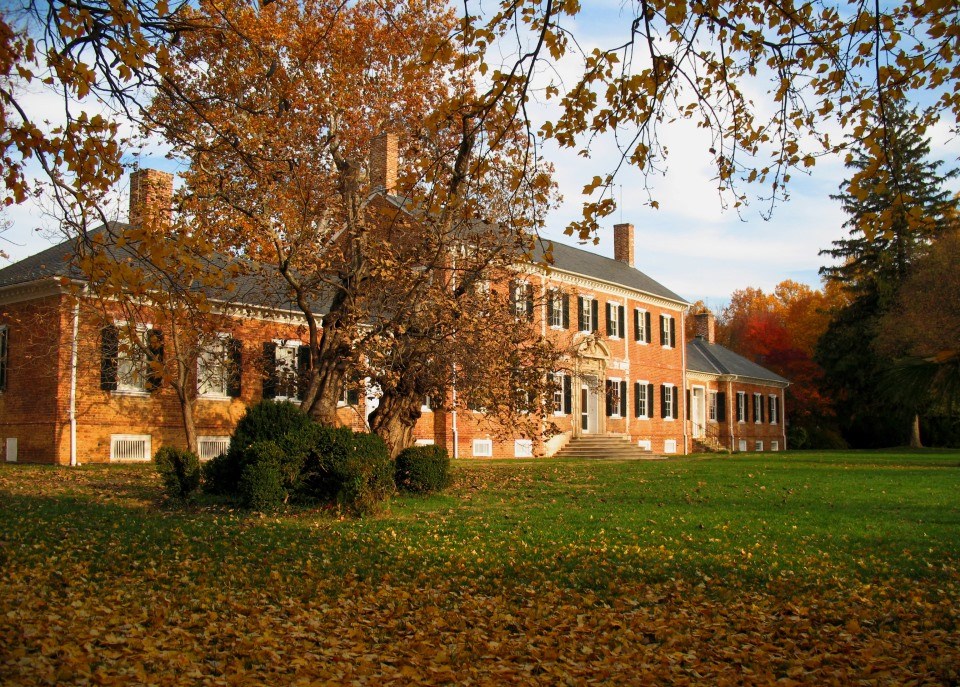 Left image
Two Catalpa trees, young and strong, survived as Chatham was ravaged by war.
Right image
Today, the same Catalpas, now gnarled and weathered, still stand.
The Catalpas at Chatham are Dying
They appear in photos of Chatham taken during the Civil War: two trees, slender, tall and strong, just feet away from Chatham itself, just outside the room the soldiers called "the surgery." Walt Whitman, who came to Chatham during the war to care for the wounded, likely wrote of one of them:
At the foot of a tree, immediately in front, a heap of feet, legs, arms, and human fragments, cut, bloody, black and blue, swelled and sickening–in the garden near, a row of graves.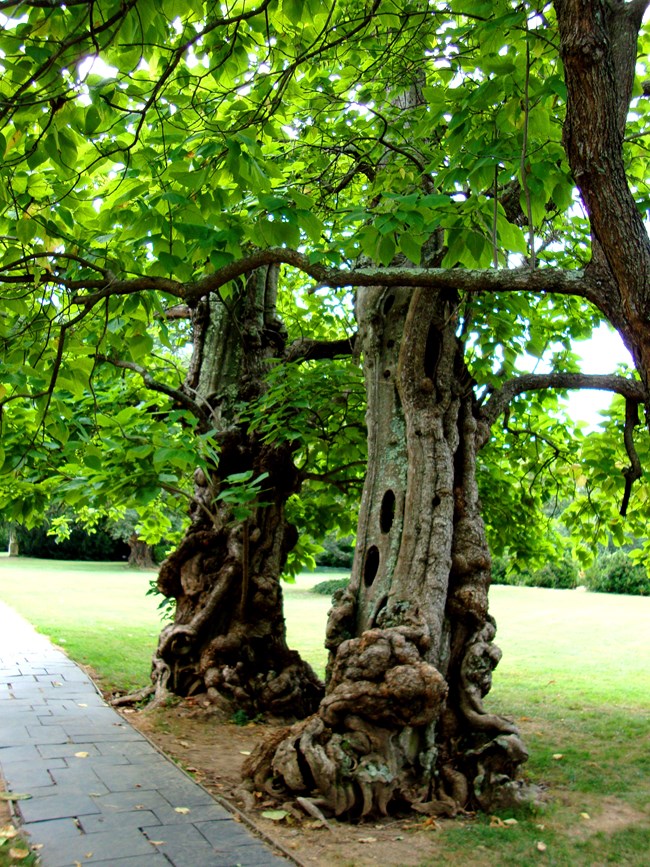 Today the two trees are gnarled, shrunken, and tottering; their decrepitness conveys a sense of nobility. They are among five trees on the grounds at Chatham that date to or before the war–"witness trees," as we lyrically call them, as if wishing they could talk.
The catalpas may be the most famous and beloved trees in the region. Since the NPS acquired Chatham in 1975, we have put in herculean efforts to keep the trees upright. Still, today, one of them stands only by grace of a massive metal brace wedged under one of its branches. The other stands on its own. We watch over it carefully.
Under normal circumstances, the NPS probably would have taken the trees down years ago. But Chatham's catalpas are not everyday trees. And so they soldier on, quietly, as they have for probably 180 years. Still, none of that changes this stark, sad fact: the Chatham catalpas are dying. Come see them before they're gone.
Last updated: July 30, 2017