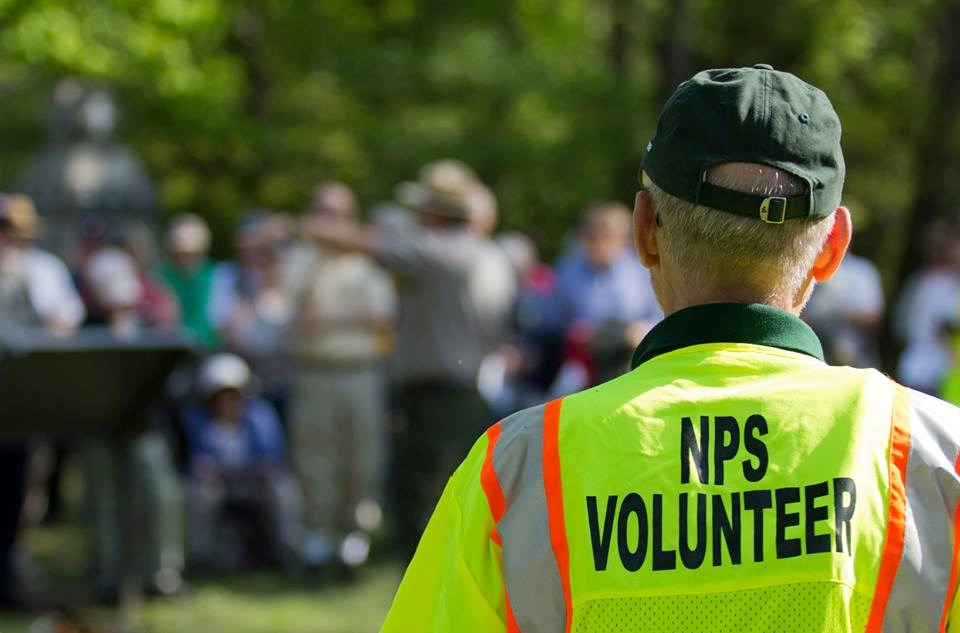 "I'm always proud to say that I volunteer at Fredericksburg. We put the visitors first and always greet them with a smile. We answer their questions and help guide them--but we don't tell them what they have to do. We are always willing to take the extra time to research a visitor's ancestor. I volunteer because I was raised to give back to the community, and I love getting a visitor interested in the Civil War or making a child excited to be here."
- VIP Elizabeth Shaw

---
Are you interested in giving back to your community? Do you want to share your passion for history with others or help to care for our sacred grounds? Why not consider joining our dedicated volunteers in the park's mission to preserve, protect, and share our Civil War history?
The Volunteers-In-Parks (VIP) program at Fredericksburg and Spotsylvania National Military Park consists of an enthusiastic, diverse group of people who share their time with a place they love. We have a thriving volunteer program of more than 800 people donating more than 30,000 hours per year! Since the typical full-time employee works 2,000 hours per year, the volunteer staff at Fredericksburg is the equivalent of adding fifteen full-time employees to our roster.
The park offers a variety of experiences for its volunteer staff designed around the needs and interests of the volunteers. Some participate once a year in a special event, while others volunteer once a week all year long. Still others stay in the park for several months working a 40-hour work week. Some volunteers are seeking employment or are preparing to enter the work force; they consist of college students, recent graduates or people endeavoring to change careers, who aspire to gain experience and job related skills. Some are retired individuals who wish to give something back to a cause they consider to be worthwhile.
There are countless ways you can get involved. Which of these opportunities interests you?