Internships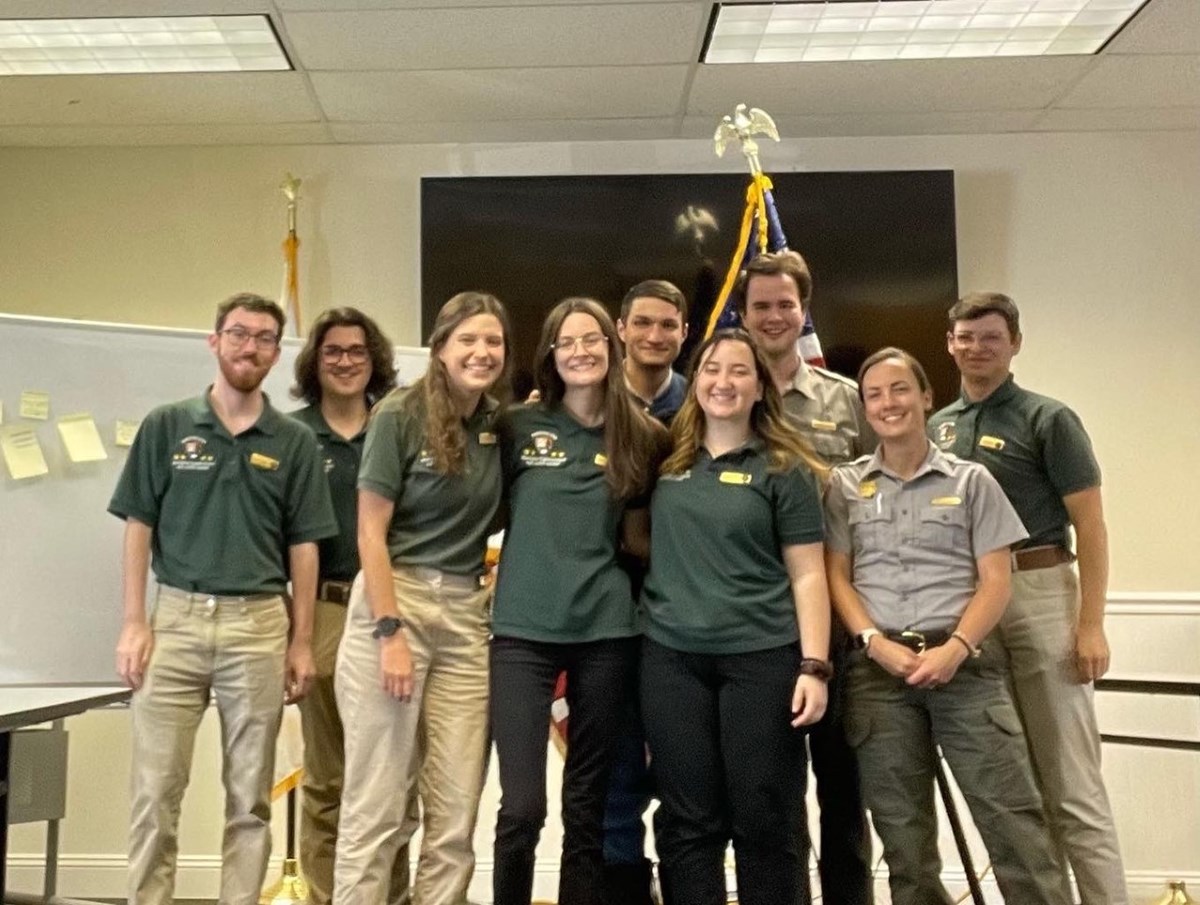 My time as a Historical Interpreter Intern at Fredericksburg and Spotsylvania National Military Park has been some of the most fulfilling months of my life. Unsure that a career in the National Park Service was right for me, I quickly discovered my love for interpretation and sharing the stories of such important places in our country's narrative. The incredible staff made interns feel nothing but welcomed, encouraged us where needed, but were also super receptive to all our interests and comfort levels. The friendships I've made this summer will undoubtedly last a lifetime. Not to mention the important skills I've gained and developed this summer - from research and public speaking, to confidence and empathy, to critical thinking and asking the tough questions - I will take all of these with me as I move forward with my career in the NPS. I highly recommend this experience for anyone remotely interested in a career with the NPS or public history - or anyone who's looking for an exciting, meaningful way to spend their summer.

Shannon Doherty, Interpretation Intern, Summer/Fall 2021
---
An internship with Fredericksburg and Spotsylvania County Battlefields NMP provides an unforgettable, invaluable experience. Park interns work on the front lines of history by serving the public and sharing the past with modern visitors, fine-tuning both their research and presentation skills. Our internship program is an excellent opportunity for students and recent graduates to apply knowledge learned in the classroom, gain experience, meet professionals in the field, and determine which aspect of their chosen field is of greatest interest.
While we offer a variety of internships, the most plentiful position is that of Historical Interpreter. Park housing (free to interns) is reserved for these interns first, and they constitute a core part of our summer work force. Summer interns can expect to work 5 days a week. Spring and fall interns work 2-5 days per week. Weekend work may be required. Other internships are offered as available, depending on workloads and available projects.
Interns share park housing with seasonal employees and other volunteers, and must participate in housecleaning assignments. Interns can expect to have their own rooms. Park housing include kitchen and laundry facilities. A stipend providing meals and mileage reimbursement is offered to residential interns.
If you are looking to apply for seasonal employment, the check online at USAJobs to see which parks are hiring.
Apply for an Internship
Take note: Internship applications are accepted on a continuous basis, and interested individuals are encouraged to submit applications early. Interviews and selections for summer internship positions are ongoing in December and January, and after February 1st potential applicants should contact the park to see if positions remain available before submitting an application.
Fill out an Internship Application here.
Be sure to explore the various internship options below to see which opportunity best suits your interests.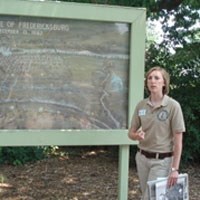 ---
Historical Interpreter
"Thousands of past lives relied on me to relay their story of horrific sacrifice, regardless of how many people were in the crowd listening and participating in the story." --Caity Stuart, Historical Interpreter Intern 2009
Historical interpreter interns constitute the bulk of park interns each year. These interns work the "front lines" of history, staffing visitor center information desks, leading battlefield walking tours, and guiding visitors through the park's historic buildings. Sound like a rewarding way to spend a summer? Read more...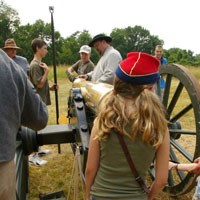 ---
Education
Coordinator
Assistant
Occasionally the park has the need for an intern position of Education Coordinator, who works with the park Education Coordinator to develop programs and materials.
Duties of the position could include developing and revising teacher packet hand-outs to assist teachers in both classroom activities and field trips to the battlefields. Interns will research, develop lesson plans and conduct programs to school groups either in the classroom or in the park. Topics to be addressed may include Civil War soldier life, one of the area battles, National Park stewardship, Black History, Hispanic History or Women's History.
Interns should have both knowledge of and interest in the Civil War. Internships may be arranged for college students majoring in History or American Studies, who have also taken education course-work.
Other Opportunities
Traditional Trades Advancement Program (TTAP)
Accepting Applications for summer 2022 TTAP Program through March 31, 2022.
Created through a unique partnership between the National Park Service and Groundwork USA, the Traditional Trades Advancement Program (TTAP) is a 20-week, 800-hour, paid internship program. In the program, participants will have the opportunity to learn from construction and preservation experts, develop the skills to enter the industry, and work in, and preserve historic structures in a National Park. Learn more about TTAP and apply online.
Last updated: September 25, 2022