Pre-Visit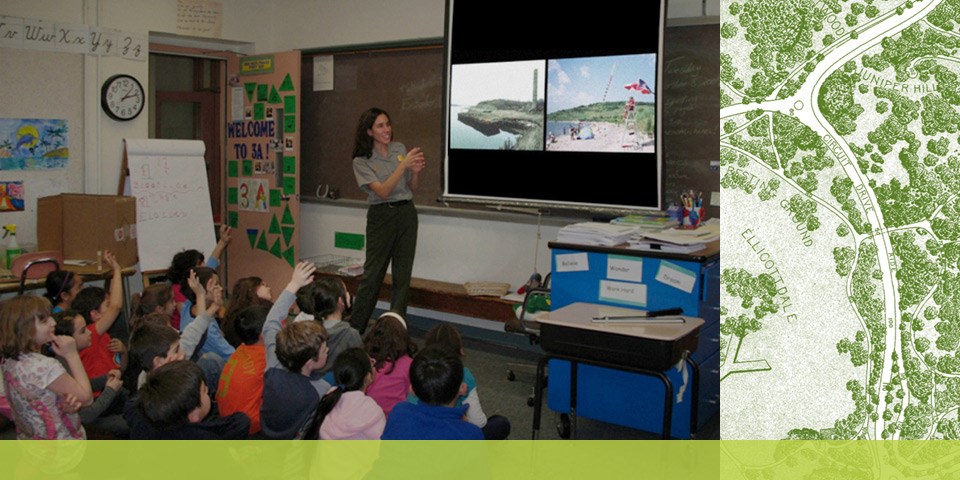 Real-World Learning for 3rd Graders
Intro
_
׀
_
Pre-Visit

_
׀
_
On-Site
_
׀
_
Post-Visit
_
׀
_
Get Involved
Pre-Visit Activities in the classroom provide students with the scaffolding to make the most of their Fairsted experience.
Activity #1: Frederick Law Olmsted and the Profession of Landscape Architecture
Who is Frederick Law Olmsted and why is he important?
Through a ranger-led discussion featuring historic images from the park's archival collection, students define landscape, learn about the work and legacy of Frederick Law Olmsted, and consider how the profession of landscape architecture affects their lives today.
Activity #2: Tools of the Trade
What is this object? How was it used and how does it fit into the c. 1900 design process?
Students study an assortment of facsimile tools modeled after those found in the historic collection. They describe, analyze, and interpret each object, then develop a hypothesis about the role each tool played in the c. 1900 design process. At Fairsted, they see their tools in the historic setting and learn if their theories are right!
Activity #3: Plant Structures
What are the structures of a plant?
Students study the structure of plants through close up drawing of a silk flower/plant. Students then identify the parts of the plant and discuss the function of each part from the perspectives of art and science. The activity trains students to slow down; search for details; and begin to appreciate the wonder of a singular plant specimen and imagine its contributions to the look, feel, and experience of an outdoor setting.
Last updated: October 17, 2017