Good Neighbors Institute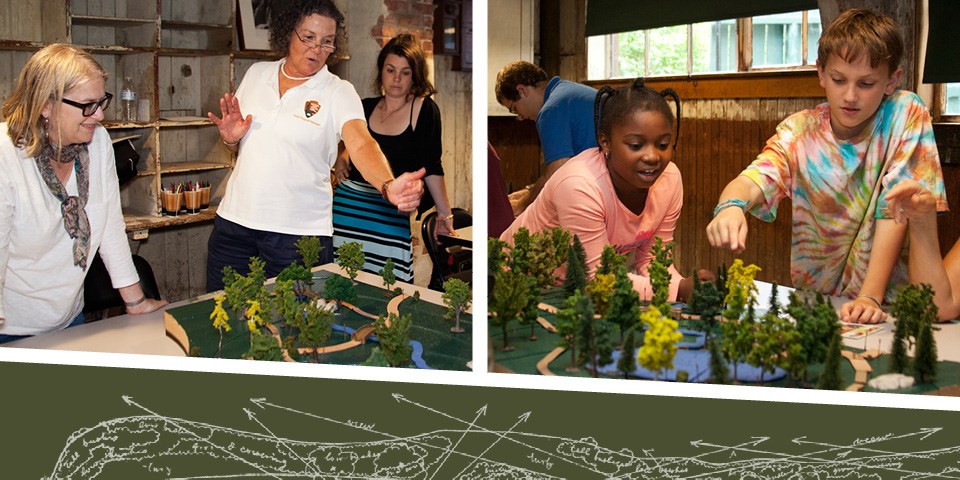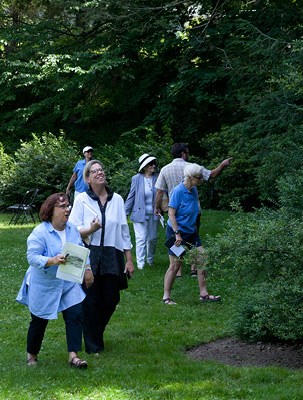 Overview
2016 Highlights
_
׀
_
Contact Us
The Institute introduces the Good Neighbors: Landscape Design & Community Building (GN) program to park managers, school partners and landscape professionals. Participants learn how the program was developed and directly experience the components of the program using the facilities at Fairsted (Frederick Law Olmsted National Historic Site) and other nearby Olmsted-designed parks. The Institute provides participants with the resources, tools and knowledge to establish a curriculum-applicable, landscape-based education program that utilizes an Olmsted-designed landscape in their local communities.
"It was a time to reflect on how we are doing, to open our thoughts to new facts, and new approaches, and to learn, learn, learn. It was an "immersing" week, which I loved, and which we will continue to unpack for the rest of this year."
– Institute participant
The Institute is a collaborative project between Frederick Law Olmsted National Historic Site and the National Association for Olmsted Parks. The Institute seeks to expand public awareness of and engagement with Olmsted-designed landscapes nationwide through the creation and dissemination of innovative grade-school education programming models. As programs are developed in individual communities, models and associated materials will be shared with the Institute participants and the public.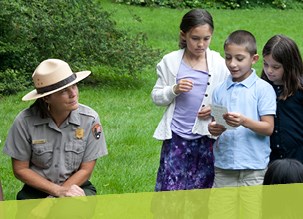 Goal
To provide background and approaches for teaching and learning in public lands, particularly Olmsted-designed landscapes, and raise awareness of how thoughtfully designed parks can strengthen communities.
Objectives
Understand the GN programming framework and teaching model
Identify ways in which the GN programming framework can be adapted to support real-world teaching and learning using an Olmsted-designed landscape
Draft a plan of action for developing a landscape-based education program using a local community Olmsted-designed park
Identify resources and archival materials (plans, drawings, photographs, etc.) managed by the National Park Service (NPS) that can be used to support the development and implementation of the program
Develop a dialogic approach to interpreting Olmsted design projects with an eye toward engaging diverse audiences
Contact Us
For more information about the Good Neighbors Institute please contact our
education department.

Last updated: January 25, 2018