Professional Development
The possibilities for teaching with Frederick Douglass are limitless. Join us for a few hours or for our week-long summer program. We will help you learn the content and techniques to bring Douglass to life for your students.
All Teacher Workshops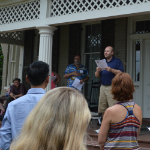 Teacher Workshops
Learn More
Frederick Douglass wrote a lot, and lots of people have written about him. This list of suggested reading materials will help you understand the story of his life, the context of his times, and the causes for which he fought.
All Suggested Reading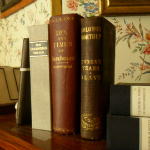 Suggested Reading
Learn More