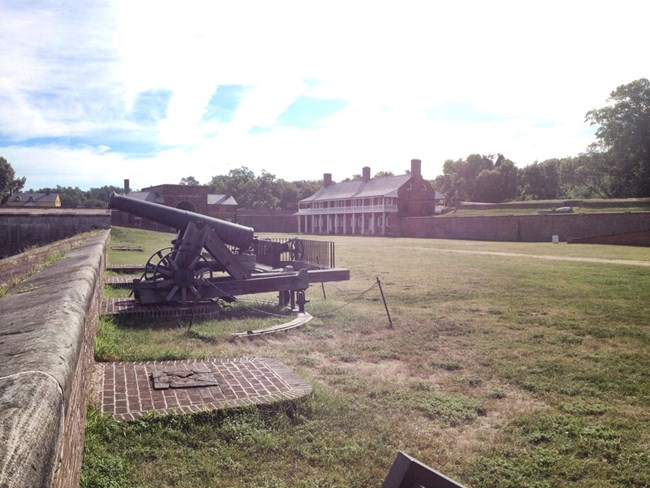 Located 12 miles south of Washington DC in Prince George's County, Maryland, Fort Washington offers a range of experiences for every visitor. Experience history as you explore our coastal fortifications. Perhaps you will encounter some birds and wildlife on our hiking trails or enjoy quality time with your family at our fields and playgrounds. The information here will give you the first steps to planning your visit!
Fort Washington Is open year round.
The park grounds are open from 8AM - Sunset.
The historic fort and the visitor center are open from 9AM - 4PM during winter months and 9AM - 5PM during the summer months.
Alcohol is prohibited in the park.
Dogs are allowed but must be on a 6 foot leash and under the control of owner.
For more information call 301-763-4600.