News Release
Presentation by the First Artist-in-Park at Fort Sumter and Fort Moultrie National Historical Park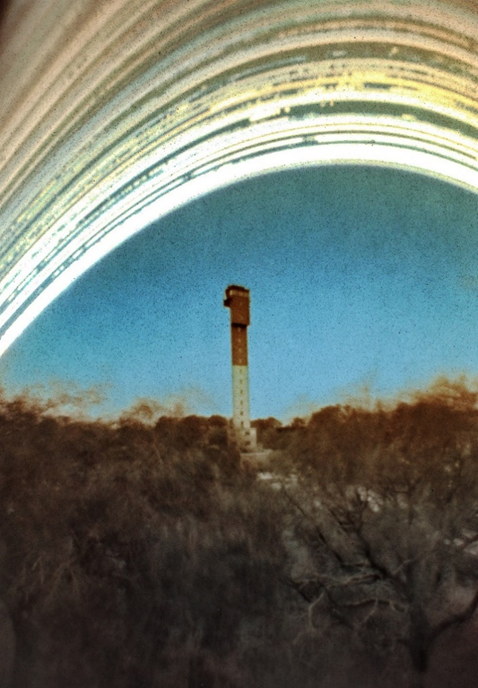 News Release Date:
September 12, 2023
Contact: Brett Spaulding, 843-732-5006
SULLIVAN'S ISLAND, SC – On Saturday, October 7, 2023, Fort Sumter and Fort Moultrie National Historical Park will host an evening with Artist-in-Park, Christian Fiedler. An artist meet-and-greet will start at 6:30 pm followed by a presentation at 7:00 pm. Christian will present on his experience as an Artist-in-Park and his motivation and inspiration to use solargraphy to artistically capture Charleston Light, known locally as the Sullivan's Island lighthouse.  This is a free event.   
The outdoor event is located at 1815 I'On Avenue on Sullivan's Island at the US Coast Guard Historic District, home of Charleston Light. A limited number of folding chairs will be set-up. It is recommended that visitors bring a folding chair or blanket, bug spray, and a flashlight. Parking is limited to available off-street parking. In case of rain or other unforeseen issues an alternative indoor location will be announced. 
Christian Fiedler is an experimental photographer from New Jersey, specializing in hyper-long exposure solargraphs that capture months of time into a single image. The body of work he produced of Charleston Light is part of a larger project, Beacons Through Time, that uses solargraphy of several lighthouses along the east coast to explore the relationship between the sun's daily transit and the beacon's constant illumination, showcasing the themes of patience, constancy, and rhythm. 
Artists have been part of national parks since the 1870s when famed Hudson River painters played a vital role in documenting the majestic landscapes of the West. It was through their works of art that the public came to see these special places in America – places destined to become the first national parks. Today, artists are working in many units of the National Park Service through Artist-in-Residence and Artist-in-Park programs – using their talents to bring the sights and stories of the park to life for the public. 
Information on Artist-in-Residence programs throughout the National Park Service can be found at Be an Artist-in-Residence – Arts in the Parks (U.S. National Park Service) (nps.gov).  
Christian Fiedler is the first Artist-in-Park hosted by Fort Sumter and Fort Moultrie National Historical Park. See more of his work at Beacons Through Time - Primitive Pines. Individuals interested in learning more about this program at Fort Sumter and Fort Moultrie National Historical Park can email Michelle_Haas@nps.gov. 
For more information about Fort Sumter and Fort Moultrie National Historical Park, visit www.nps.gov/fosu for follow the park on Facebook. 
Last updated: September 12, 2023