Park Fun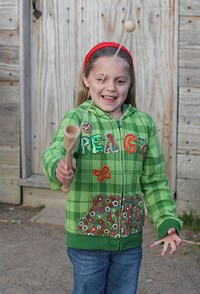 "Adventure on the Carry"
Online Games
Can You Build a Fort?
Make Your Own Ink
for a Journal
More National Park Fun!
---
There are a lot fun things to do at Fort Stanwix, in the visitor center, or around the grounds!
For example, you can:
• Decide and declare your allegiance to the Crown or to Independence
• Build your own wooden fort
• See a model of the fort
• Become a Junior Ranger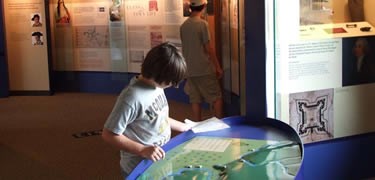 .
---
.."Adventure on the Carry"..

For ages 3 to 6, a fun filled expedition where children will meet new friends and see many new things.

An exciting way for you and your child to explore Fort Stanwix!!

To participate in this activity when you arrive at the park, please ask a ranger at the Marinus Willett Center information desk.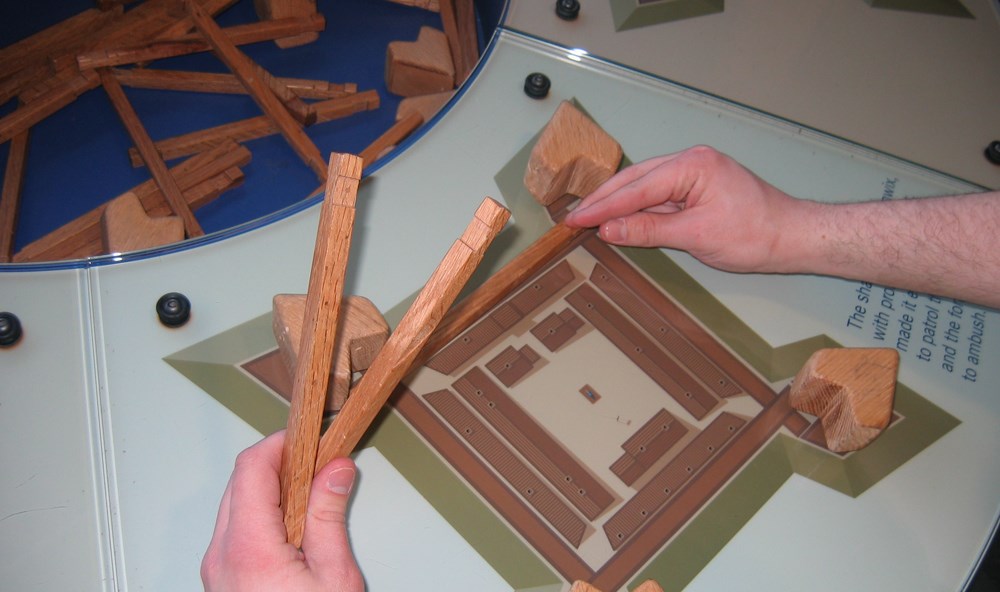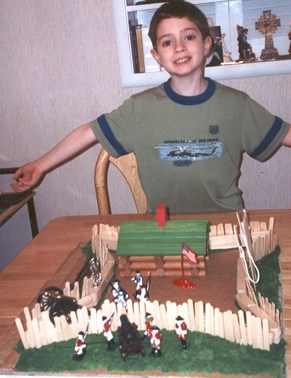 . Build Your
Own Fort! .

Are you having trouble imagining life during
the American Revolution?

Why don't you do what this Junior Ranger did and build your own fort!
>>>>>>>>>>>
>>>>>>>>>>>
>>>>>>>>>>>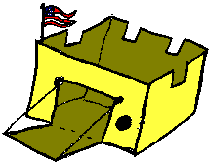 Junior Ranger "S." spent a lot of time completing his popsicle stick Fort Stanwix. It has a draw bridge and even four bastions. He even found cannons and model soldiers to put inside of it to represent a siege!

You can make your own fort out of anything from popsicle sticks, to blocks, to cardboard!

To compare the pieces of your fort to the pieces of Fort Stanwix
you can click on the link here:
Fort Description Page 85kb PDF File

How can you discover history in new and fun ways?

---

Traveling with a special book called a "journal" makes it much easier to remember the special things you have done and where you've been.


During the American Revolutionary War, different soldiers and officers kept special journals called "Orderly Books" to keep track of the day's orders and commands. To learn about the
First New York Regiment's Orderly Book
visit:
Fort Stanwix NM Preservation
You can make a journal out of a few scraps of paper strung or stapled together.
To make ink to write in your journal, follow the instructions below: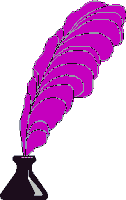 Make Your Own Ink:
You may want an adult to help you with this project.

•1 cup ripe blackberries
• 1 tablespoon vinegar
• 1 tablespoon salt
• measuring cup and spoons
• stainer
•jar with lid

Steps:
1. Mash the berries through the strainer into the jar to make a berry juice.
2. Add the vinegar and salt to the juice so that it will last a long time.
3. Keep the lid on the jar when not using the ink,
so that it doesn't dry up.
---
And you don't have to wait until you come to the park to have fun, either!
Kids can visit these associated websites with permission of their parents or guardians:

Be a Fort Stanwix Junior Ranger!


Last updated: August 17, 2020