News Release
Archaeologists to embark on new search for clues to solve America's oldest unsolved mystery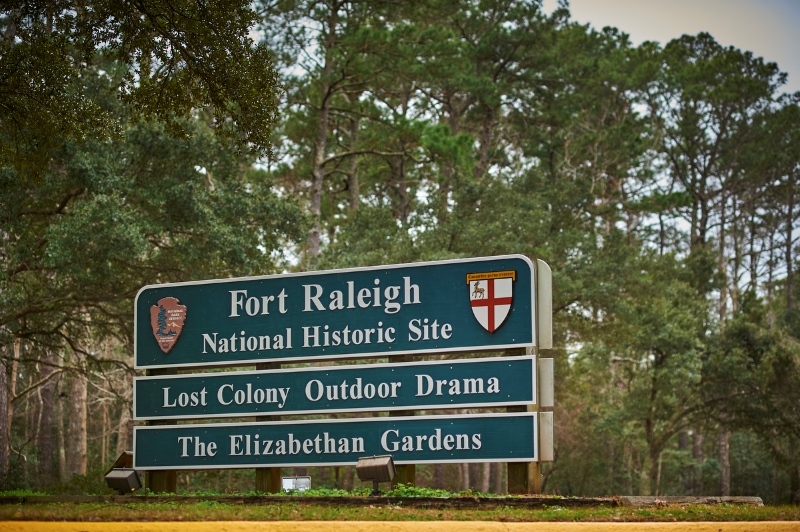 News Release Date:
September 13, 2021
Contact: Michael Barber, 252-423-0195
MANTEO, N.C. — Archaeologists will probe new locations at Fort Raleigh National Historic Site from Sept. 15-24, as part of ongoing efforts to solve America's oldest unsolved mystery – the fate of Sir Walter Raleigh's "Lost Colony" that went missing more than 400 years ago. The public is invited to view the dig for clues.

The First Colony Foundation, a group of professional archaeologists, have partnered with the National Park Service on this dig and received an Archaeological Resources Protection Act (ARPA) permit after a thorough review process.

"The upcoming dig offers a unique opportunity for anyone interested in the fate of the Lost Colony to watch professional archaeologists at work," said David Hallac, superintendent, National Parks of Eastern North Carolina.

The archaeological dig will explore multiple sites, including the metallurgical and science workshop, dubbed the "Science Workshop," where numerous artifacts have already been uncovered, and promising, new areas that were surveyed in 2016 using a ground penetrating radar.

"This dig includes new ground that's never been tested archaeologically," said Jami Lanier, cultural resource manager/historian. "So, it's very exciting to see what may be found." The mystery of the Lost Colony is not only where they went – but where those 117 men, women and children lived while on Roanoke Island.

Earthen ramparts likely built during an expedition in 1585 and abandoned prior to the Lost Colony's arrival two years later, offer a tantalizing clue and that area will be examined further during the archaeological work.

Previous digs on the Fort Raleigh site have uncovered an array of Elizabethan and Native American artifacts including pottery, tools and trade items.

Fort Raleigh National Historic Site rangers will provide educational information at the dig site from 1:45-2:45 p.m. daily, from Sept. 15-24, weather permitting.
Last updated: September 13, 2021