Archeology at Fort Raleigh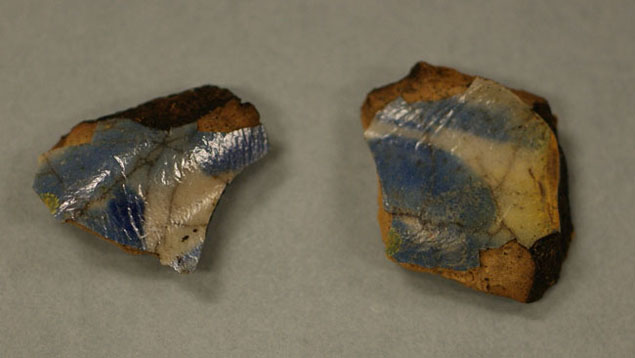 Archeology is the study of the human past through the excavation and interpretation of artifacts. Coupled with the written record, archeology can help us determine the rich history of Roanoke Island. Since the late 1800s, archeologists have continuously investigated the grounds of Fort Raleigh National Historic Site in the hope of determining the fate of the "lost colony", as well as hoping to piece together the interactions between English colonists and Algonquian indians.
The 1880s saw renewed interest in the fate of the lost colony and the site of Fort Raleigh. In 1884, North Carolina Senator Zebulon Vance proposed a monument to the English expeditions at Roanoke Island on the 300th anniversary of the 1584 expedition. Asking for $30,000 to construct a monument to the colonists and hold a ceremony, the proposal died in committee, possibly due to the concern that its acknowledgement would subjugate the national attention paid to the Plymouth colony of Massachusetts. 
Even though the proposal for acknowledgment failed, it brought forth a newfound interest in the history of the English expeditions of the 1580s. In 1895, newspaper journalist Talcott Williams was granted permission to excavate along the presumed site of the earthen fort, becoming the first archeologist to do so (the location of the earthen fort had been known for years, often written about by residents in the 18 and 19th centuries, as well as by occupying soldiers during the Civil War).
In 1941, the National Park Service acquired Fort Raleigh National Historic Site from the State of North Carolina. Six years later, in 1947, archeologist JC Harrington discovered and mapped the precise location of Fort Raleigh; the earthen fort was reconstructed on Harrington's site in 1950.
Throughout the next 60 years, many artifacts of interest have been excavated at Fort Raleigh, among them a barrel just off the beach in 1982, a copper necklace recovered near the Hariot Trail in 2008, and, most recently in 2016, tin-glazed earthenware fragments, likely from an apothecary jar, located near the Lost Colony Box Office. This most recent find has been called the most significant since the 1940s. In addition, there have been numerous other artifacts unearthed, from Native American peoples to remnants of the Civil War.
While over 100 years of archeology has yielded important clues to the fate of the lost colony of 1587, the exact location of the colony remains unknown. Over 400 years of erosion and rising seas levels have reduced the size of Roanoke Island by almost a half a mile, leading some archeologists to believe the site may be underwater. Perhaps additional work by archeologists will get us one step closer to solving the mystery.
Last updated: September 14, 2017