For Kids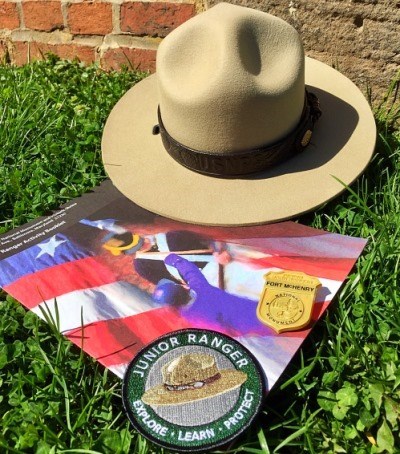 Kids can have a great time in their national parks! They are places of wonder and discovery!
Ideas for kids and families:
1. Complete Fort McHenry's Junior Ranger activity booklet during your visit and receive an official Junior Ranger badge and certificate! At this time, you can download the booklet or request the booklet by email and mail. Booklets may be available onsite.

2. You can also complete online Junior Ranger books and activities from other parks!

3. Fourth graders can get their very own parks pass by visiting the Every Kid Outdoors website. The passes are FREE and cover admission and entrance fees to public lands, including Fort McHenry.

4. Collect Passport stamps at the visitor center for a souvenir from your visit!

5. Attend a ranger program or assist in changing the morning or evening flag.

6. Look at our calendar to see if we have any special events to attend. In the summer the Fort McHenry Guard provides cannon and musket firing demonstrations, fife and drum performances, and period games and demonstrations.

7. Every year Fort McHenry hosts the War of 1812 Fife and Drum Camp. Kids ages 11 and up can register for the day camp and learn how to play the fife or drum.

If you are an educator, visit our education page for information about onsite and virtual field trips.


Last updated: January 17, 2023