Fees & Passes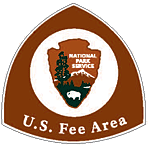 Entrance Fees & Passes
Entrance Fees- ONLY available through Recreation.gov

Beginning March 31, 2021, the park's Historic Star Fort will be open from Wednesday-Sunday 9:00AM - 4:45PM. Fee collection for access to the historic zone will resume and will ONLY utilize the online service- recreation.gov The entrance fee to the historic area of the park is $15.00 for adults 16 years of age and older; children 15 and younger are free. It is strongly suggested that visitors print their passes for Fort McHenry or save them on their mobile device prior to visiting. Connectivity onsite is limited.

The entrance fee provides the visitor with a 7-day entrance permit to Fort McHenry National Monument and Historic Shrine. Exhibit areas within the Fort and the Visitor Center will remain closed at this time and no public programs will be held. The wearing of face masks is mandatory within the historic zone and Star Fort.

The park's grounds and parking lot will remain open daily for recreational visitors. Visitor Center restrooms will be open Wednesday-Sunday, 9:00AM - 4:45PM. Park gates open at 9am and close at 5pm. Masks are required on the grounds when there is not adequate room for social distancing with other park visitors.

The following digital park entrance passes are available on recreation.gov:
Fort McHenry 7-day pass ($15 - valid for pass holder only)
Fort McHenry Annual Pass ($45 - valid for one year from month of purchase)
Other Passes

If you wish to purchase any of the following passes, please visit the USGS store:
America the Beautiful Annual Pass
America the Beautiful Senior Pass (Annual and Lifetime)
America the Beautiful Access Pass

Information about the 4th Grade Pass, please visit Every Kid Outdoors.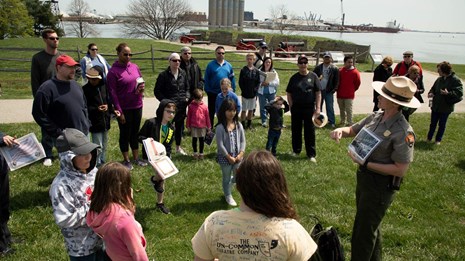 Passes
A description of all available passes for visiting National Park sites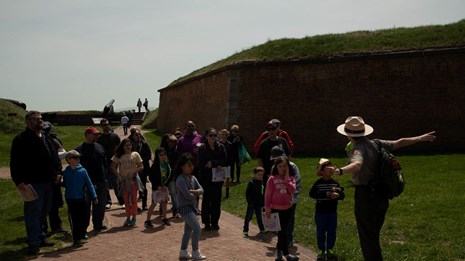 Fee-Free Days
A list of all the fee-free days at National Parks all across the country that charge for entrance.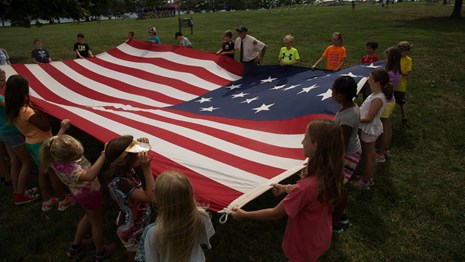 Academic Fee Waiver
Quick information on academic fee waivers and how a school group can get one.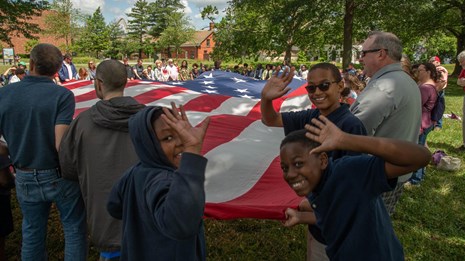 Your Fee Dollars at Work
Information on where entrance fee dollars go and what they are used for in the park service.
Last updated: March 28, 2021