Fees & Passes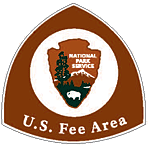 Entrance Fees
The entrance fee to the historic area of the park is $15.00 for adults 16 years of age and older; children 15 and younger are free. This fee provides the visitor with a 7-day entrance permit to Fort McHenry National Monument and Historic Shrine. You must keep your entrance
receipt to re-enter the park in the 7-day time period. 'America the Beautiful' or the Fort McHenry annual passes are alternatives to the above fees.

All daily entrance and Fort McHenry annual passes must be purchased at recreation.gov at this time. America the Beautiful Interagency passes will not be available on site but can be obtained at USGS.gov.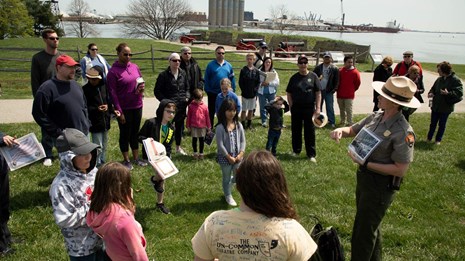 Passes
Quick description of all the passes sold at the Fort McHenry visitor center.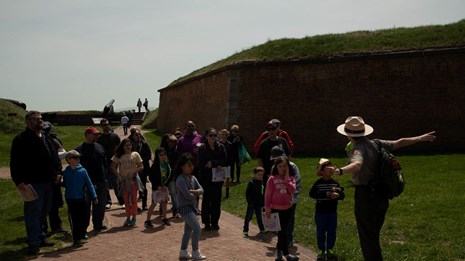 Fee-Free Days
A list of all the fee-free days at National Parks all across the country that charge for entrance.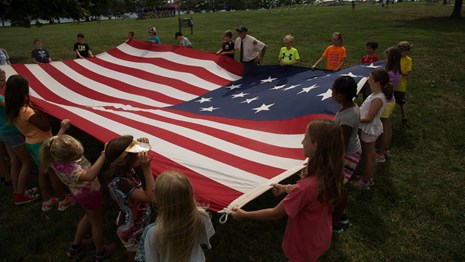 Academic Fee Waiver
Quick information on academic fee waivers and how a school group can get one.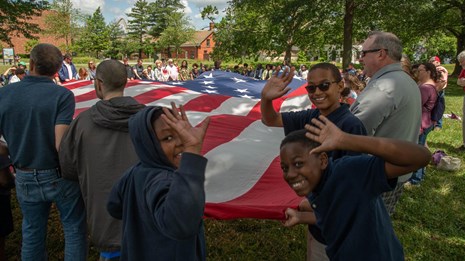 Your Fee Dollars at Work
Information on where entrance fee dollars go and what they are used for in the park service.
Last updated: November 22, 2020